COVID-19: Semester 2, 2021
Rapid Antigen Testing
From 1 November 2021, St Andrew's College requires all Contractors, Visitors and Non-Resident members of College to be tested any day they enter the College campus. College Staff will need to test every second day they are on premises. Residential students will be tested if they depart College for more than 72 hours. Please refer to the procedures here.
COVID-19 Plan

During Semester 2, 2021, St Andrew's College Council accepted the students' proposal for a three-phase Covid plan, designed to minimise COVID-19 risks, while ensuring residents have as positive a college experience as possible during the pandemic.
 The plan consists of a three-phase matrix which concerns current rules around:
Non-residents

Mask wearing in common areas

Meals

Gym

Bedroom restrictions

Apartment restrictions

Student Club Events

PCL gatherings

External guests

Work policy

Going home

Outdoor exercise

Bubbles

Return to College forms and regulations
As of 14 October 2021, the College is in Phase 3. Students should refer to the intranet for further details and COVID First Responder contacts.
Please notify the College (contact details on the student intranet and below) if you become unwell with any cold or flu like symptoms no matter how mild, or if you are a contact of a COVID case.
The SAC COVID-safe response continues to be adapted in line with NSW Health guidelines and changing circumstances. Social distancing, capacity limits on people in all rooms, the provision of hand sanitiser and reiterating the importance of good hand hygiene continues. The isolation element of the plan includes a combination of onsite ensuite and offsite options. The College also provides vaccination support for students and staff. Pastoral Care Leaders continue in their role as trained COVID first responders.
St Andrew's College continues to update students and parents via a combination of emails, intranet updates and Town Hall meetings. Please continue to check the NSW Health COVID-19 information regularly for information on case locations and health advice.
Thank you to residents and staff who are complying with College's COVIDSafe rules. The rules are in place for the safety and well-being of everyone in our community.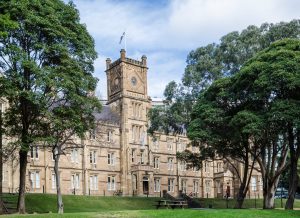 Semester 1, 2021
St Andrew's College developed and administrated an effective COVID-safe response in 2020 to allow students and staff to safely return to College. '
Conditions are subject to change as the year progresses, and as NSW Health guidelines continue to be reshaped to reflect current circumstances.
While vaccines are under development, it is not clear when vaccination will be universally available for College staff and students. As a result, it is likely that COVID restrictions will need to continue in College for 2021.
Social distancing, capacity limits on people in all rooms, the provision of hand sanitiser and reiterating the importance of good hand hygiene will continue. Our COVID-19 guidelines and expectations for the academic year are formed under the guidance of our Vice Principal Dr Hester Wilson.
Current NSW Health rules include physical distancing for all of our facilities. The permitted numbers will be reflected in signage for each room to avoid uncertainty.
College has a contingency plan for the isolation of students in 2021, should it be required. The plan includes using a combination of onsite ensuite and hotel isolation options. Students with ensuite rooms will be able to isolate inside with College support, however those who rely on the use of shared bathroom facilities will be isolated at Rydges Camperdown, very close to our campus.
Our terrific Pastoral Care Leaders will continue in their role as trained COVID first responders.
All eligible students should be required to be vaccinated with the new 2021 influenza vaccination when it becomes available and College should request documentation that this has been carried out.
The importance of the ongoing need for compliance to keep us all safe and keep College open will continue to be emphasised. There will be severe consequences for individuals who repeatedly breach the terms and conditions of living in College during the pandemic.