Caitlin Gauci (Fr 2014) works as a management consultant and teaches postgraduate subjects at the University of Queensland. She has worked at the Department of Prime Minister and Cabinet, the United Nations, the Department of Foreign Affairs and Trade and in financial services. In this Q&A, Caitlin reflects on the role that St Andrew's has played in her life. She also talks about the importance of study abroad opportunities and internships, as well as her love for yoga and a good dance.

Please tell us a bit more about yourself – where are you originally from and where did you grow up?
I'm originally from Queensland. I was born in Ipswich, grew up in Brisbane and attended my local public high school. Growing up, I helped care for my single mum who has Multiple Sclerosis. My grandparents – who we lived with – immigrated to Australia after WWII with no English language abilities or money, so the importance of education was drilled into us from a very young age.
Can you tell us how you got to Drew's?
Moving to Drew's as a Fresher felt otherworldly – it opened up opportunities that were previously unimaginable to me and my family. I am deeply grateful for the role that College played in my life and the support that I received there.
What were your favourite memories and what were you involved in at College?
I was involved in the academic and community life of the College through mentoring, peer support and tutoring. The best part of my time at Drew's was without a doubt the friendships I made (and the regular dancing opportunities!). My College friends are still a core pillar in my life and it's been such a pleasure to bear witness to each other's lives.
On the first day of O-week I met my neighbour on third floor Vaucluse. I had two toothbrushes and no toothpaste and she had two tubes of toothpaste but no toothbrush. It was divinely orchestrated – she's still one of my most beloved friends and this year she became a mum. Drew's provided a formative shared experience with remarkable young people, many of whom I continue to move through life with.
How did St Andrew's influence your life after College?
College was a total game changer – it gave me a new lens to see the world through and offered academic, personal and professional experiences that would have otherwise been inaccessible to someone like me.
During my undergrad, I spent a lot of time working and studying overseas to build a career in foreign affairs: in India, Korea, the Maldives and twice in the UK. I also spent some time studying and working for an Aboriginal Corporation in Kakadu National Park. But Drew's was always the base that I returned to – where I reconnected with friends and found out about other incredible opportunities through the College community. Drew's network allowed me to reach for bigger aspirations while surrounded by a high-achieving cohort. It was also through Drew's alumni network that I found out about many of the not-for-profits whose work I deeply care about and now support.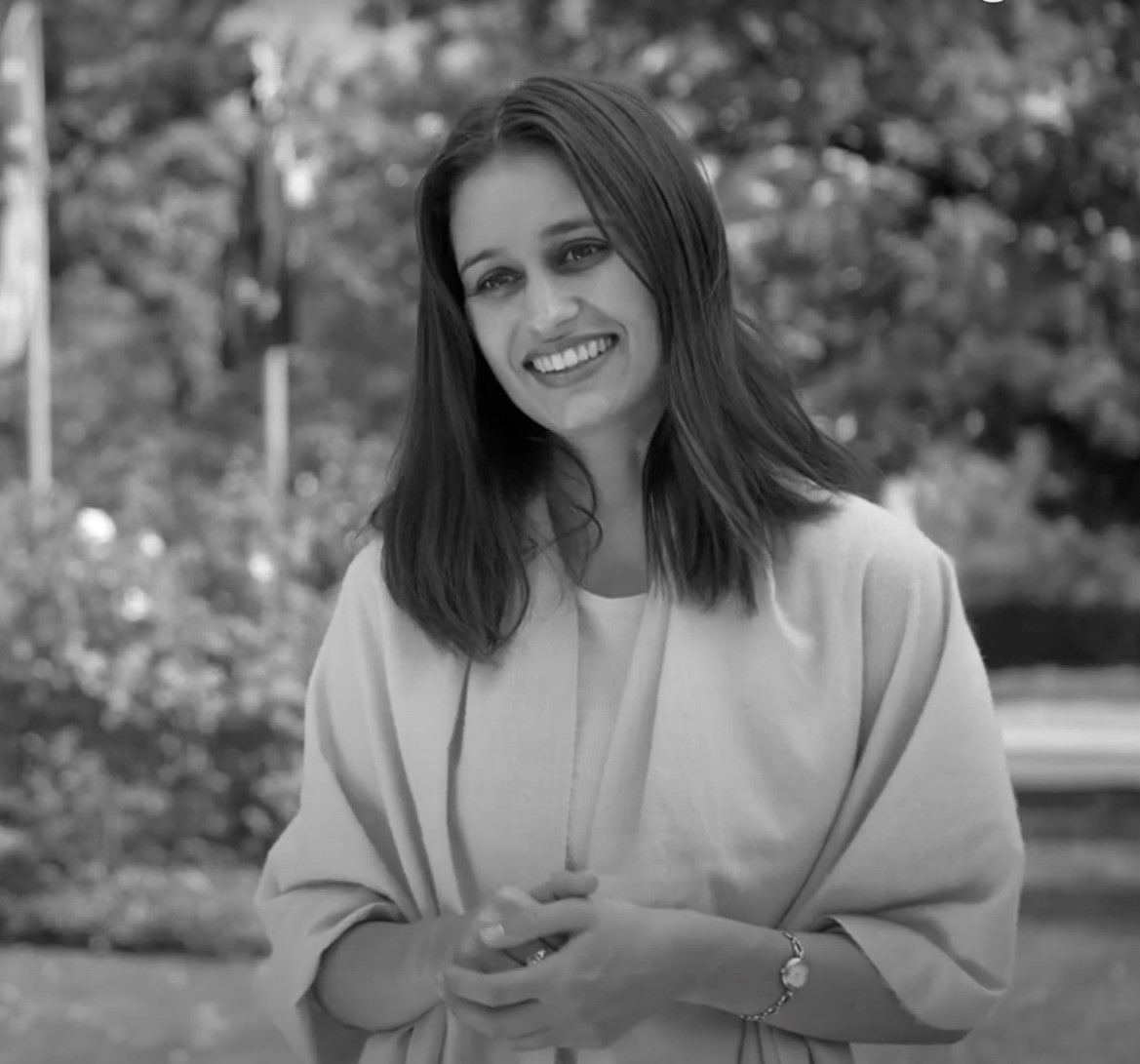 How did you see the College change for women whilst you were there? And have you noticed any further changes since you left?
Early on in my time at Drew's, I was with a group of friends when I voiced my concern about some of the things I had seen and behaviours that I thought were unacceptable. I vividly remember a fellow female student telling me "if you don't like it, you should leave. Someone else will take your spot at College". I know that the College community would no longer tolerate that response. I have been pleased to see that Drew's is working to ensure that women feel safe, included and respected at College.
Can you tell us a bit about your career and what you're doing now?
I've spent most of my career working in and around public policy – at the United Nations, Department of Foreign Affairs and Trade, the Department of Prime Minister and Cabinet, an Aboriginal Corporation and in foreign affairs think tanks. I've also leveraged this experience in financial services where I worked at the nexus of markets, blockchain technology, national security and regulation.
During this year's federal election, I worked on a political campaign which was heaps of fun. After a couple of years of WFH and COVID, I loved feeling part of a broader community again.
I now work as a management consultant – mostly on public-sector projects – and I'm teaching postgrad subjects on public policy and indigenous affairs at the University of Queensland. I've found it rewarding to be a part of the conversation about how we want our country to be governed, and how we want to recognise and respect First Nations People in Australia.
What do you like to do outside of work?
I'm passionate about using my lived experience to support young people who are facing mental ill health, educational disadvantage, domestic abuse or who have caring responsibilities. I'm involved with Batyr, the Public Education Foundation and Little Dreamers to support young Australians to create fulfilling lives. Growing up, I trained as a ballerina and during uni, I trained as a yoga instructor in Byron Bay. I'm still an avid yogi and love a good dance.
I am also involved in Australia's start-up ecosystem. I'm passionate about ensuring that women have a strong role in deploying capital and starting up businesses. Last year, I was a Women's Fellow with Startmate (an accelerator program backed by the venture capital fund Blackbird).
Do you have any words of advice for young Androvians thinking of pursuing a career path like yours?
The transition from uni to the workforce can be pretty uncertain and difficult for most of us. Applying for grad jobs is a full-time role in and of itself and it usually happens in the most demanding year of a degree. If you're finding this process difficult and disheartening, you're not alone. Keep applying. Start where you can and build up to where you want to go.
I recommend sending lots of cold emails to try and create opportunities for yourself. Be prepared to receive many 'no' responses – if nothing comes of it, you're no worse off than you were in the first place! Be intentional about the kinds of people and workplaces that you want to work around. The people you surround yourself with every day have a huge impact on other aspects of your life. Ask for feedback – as uncomfortable and awkward and difficult as those conversations may be, they're worth it for your growth.
If you're looking to work in the foreign policy space specifically, join an organisation like Young Australians in International Affairs and do as many internships or study abroad opportunities as you can – they're useful to demonstrate your experience when applying for jobs.
St Andrew's College is celebrating 20 Years of Undergraduate Women in 2022. To mark this important milestone, we have created a range of commemorative merchandise for our community. All proceeds from the sale of these custom-made, special edition items will go towards funding the new scholarship for undergraduate women, established in 2022 to support women with financial need to attend St Andrew's College. Take a look at the full range here.