Contact Us
Tel: +61 (2) 9565 7300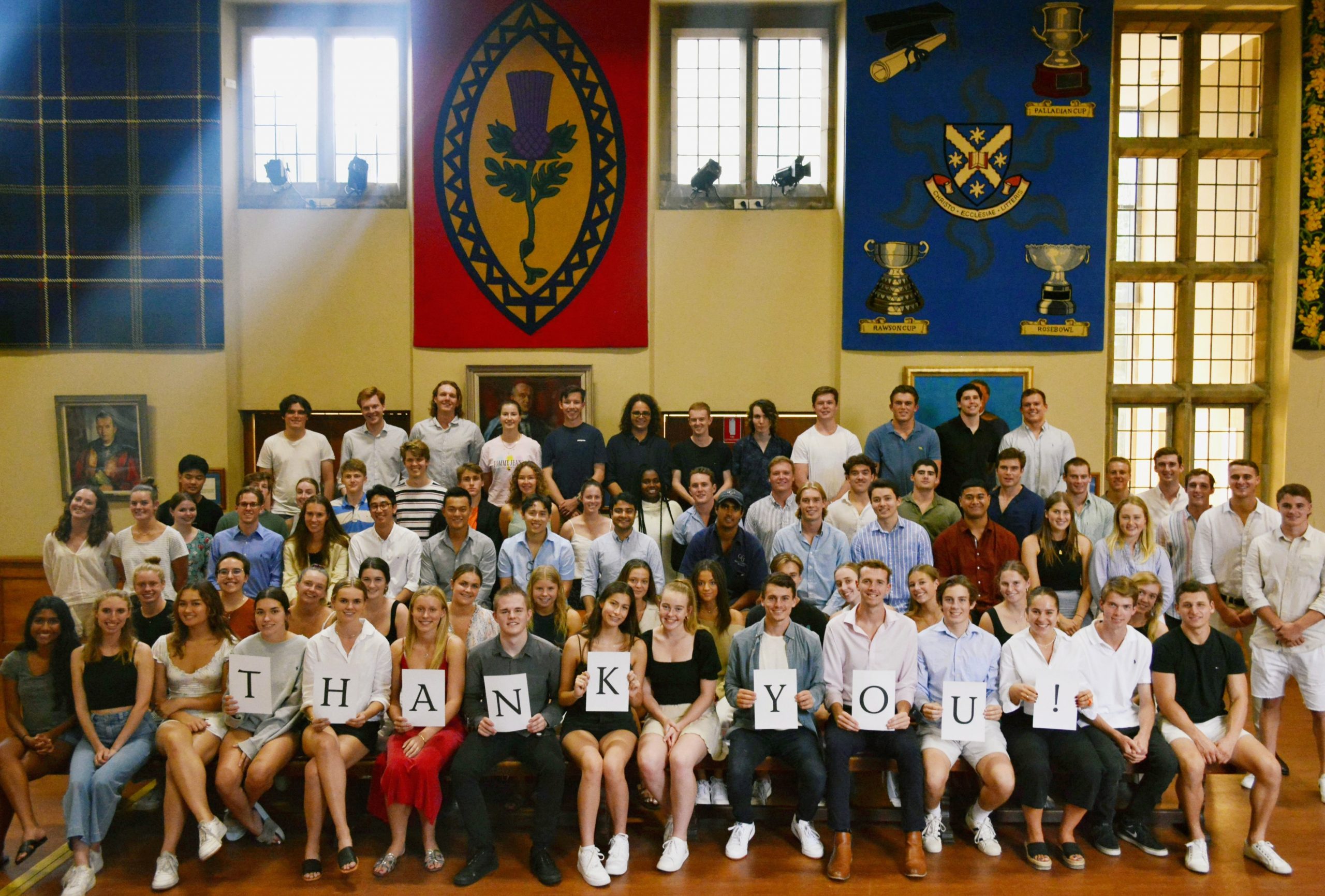 Together we can give more students the opportunity to experience the unique experience that St Andrew's provides, irrespective of where they come from or their financial circumstances.
The Campaign to Enable Access to Andrew's
In consultation with our community, the College Council and Foundation have identified two priorities that will allow us to further develop a world-class college experience and enable access for more students:
Increased access via an expanded residential capacity in the Thyne Reid Link Building – 85 new bedrooms will offer 85 extra students a place at College.
Increased access via significant funding to grow our Scholarships Program in order to continue providing scholarships to support a diverse and growing student body.
Raising the necessary funds through this campaign for these two key objectives will enable our College's directions and goals to become a reality for current and future students.
To date we have raised $5.7M towards our Scholarships Program and the new Thyne Reid Link Building. Through this campaign, and with the support of our community, we are seeking to raise a further $1.3M, and $7M in total for these twin projects.
Online via Credit Card
You can donate via credit card through our online portal.
By Phone
Contact the Advancement Team on T: +61 29565 7303 to donate by phone or to gain further information about making a gift online.
By Email 
Download the Gift Form, complete your details and email it to advancement@standrewscollege.edu.au
Direct Transfer
If your preference is to make a direct transfer of funds to the College's Bank account, please contact the Advancement Team on T: +61 434 728 720 or E: advancement@standrewscollege.edu.au for details on how to do this.
By Mail
St Andrew's College also accepts cheque donations.
Please mail your cheque to St Andrew's College, 19 Carillon Ave, Newtown NSW 2042.
Please make cheques payable as follows: St Andrew's College
One of the Advancement Team will be in touch to confirm which Fund you would like your gift to support.
All gifts will be acknowledged on the College website and in our Annual Philanthropy Report. All gifts are Tax-Deductible and will receive a gift receipt.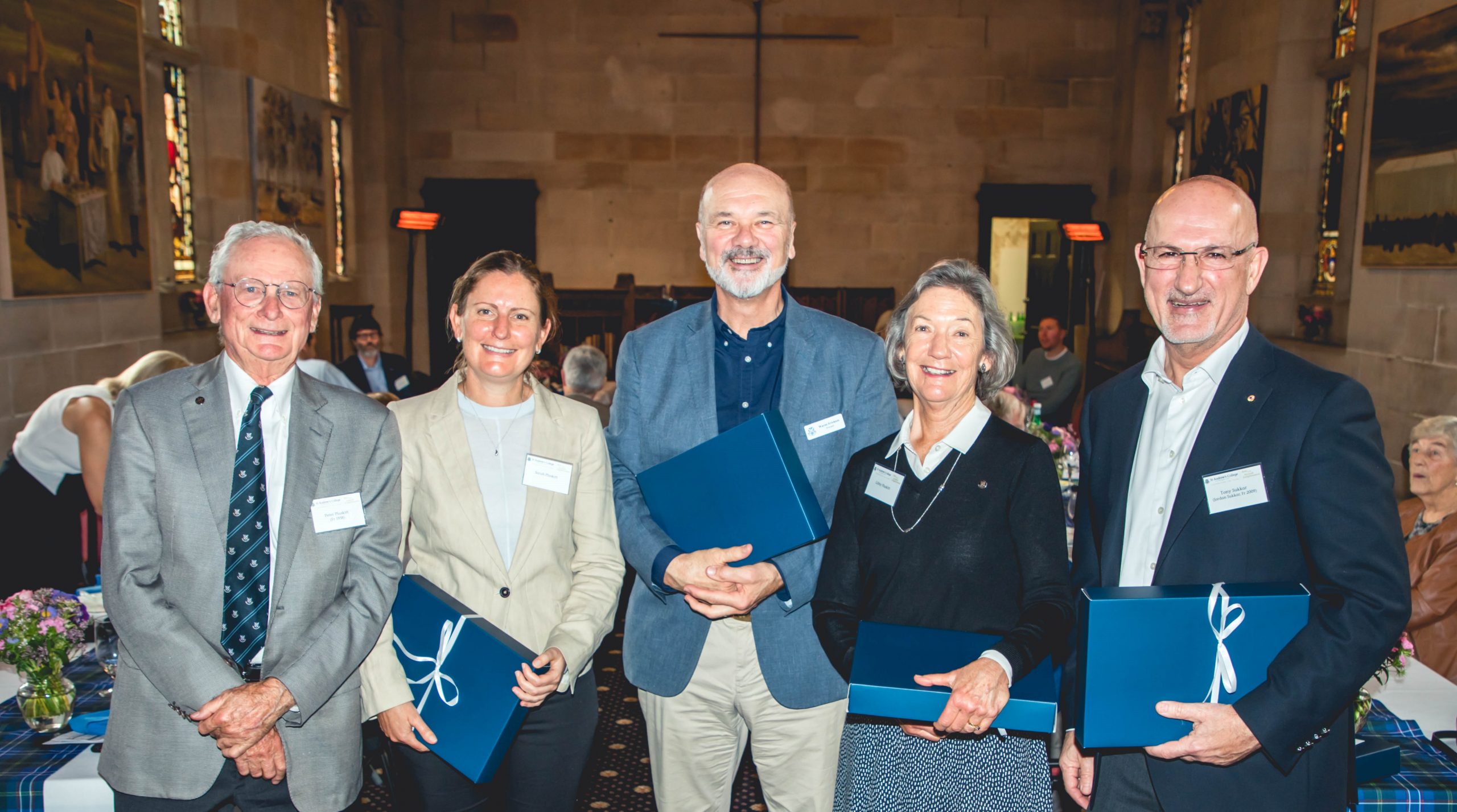 Established in 2019, the Highlander Club recognises recent significant contributions to St Andrew's College and its Foundation as part of the Enabling Access to Andrew's Campaign.
The Purpose of the Highlander Club:
–  Recognise and acknowledge those who are active and passionate supporters of the College and College Foundation
–  Be engaged with the College alongside other likeminded people
–  Encourage members of our community to make a significant gift to a cause they support over time and help Enable Access to Andrew's
–  Encourage and support a wider culture of philanthropy in our community
–  Increase the total philanthropic funds available to the College and its students to allow increased access to scholarships, facilities and programs
Our long term goal is to welcome 1,000 Highlanders to secure the College for our future students.
Becoming a Highlander: 
All alumni, parents and friends of St Andrew's College are eligible to become members of the Highlander Club by pledging a new minimum gift of $25,000
towards the current Campaign which aims to enable access to Andrew's by raising money for much needed bedrooms and scholarships. If you have made a gift of $25,000 or more in past 5 years, you will automatically qualify as a member.
A gift of this size can fund a partial scholarship for a student for 3 years, or half a new bedroom in the Thyne Reid Link Development. Your gift can be made over a number of years e.g. 5 x $5,000. You can also choose which area you wish to support e.g. a Scholarship Fund, the Thyne Reid Link Development, the Academic Programs Fund or all three.
Thanking Our Highlanders
We would like to acknowledge and thank all our Highlanders for their significant contribution towards the College and its students. Highlanders will receive a pair of cashmere scarves made in the College's registered tartan and invitations to exclusive Highlander Club Members events.
Highlander Club Launch Event
We hosted the inaugural Official Highlander Club Event on Tuesday 18 May. We welcomed Highlander Members with an exclusive gin and whisky experience, featuring both local Australian and Scottish options. The experience was followed by canapes and drinks, giving members the opportunity to network with other Highlanders as well as Council, Foundation Board, Senior Staff and Student Leaders.
For more information on joining the Highlander Club, or to find out what areas of the College you could support and to discuss your gift, please contact the Director of Advancement, Hannah Atwell via T: 61 2 9565 7303 or E: advancement@standrewscollege.edu.au
To make a pledge today, download and complete the Highlander Club Gift Form.