Contact Us
Tel: +61 (2) 9565 7300
Cultural Competency Training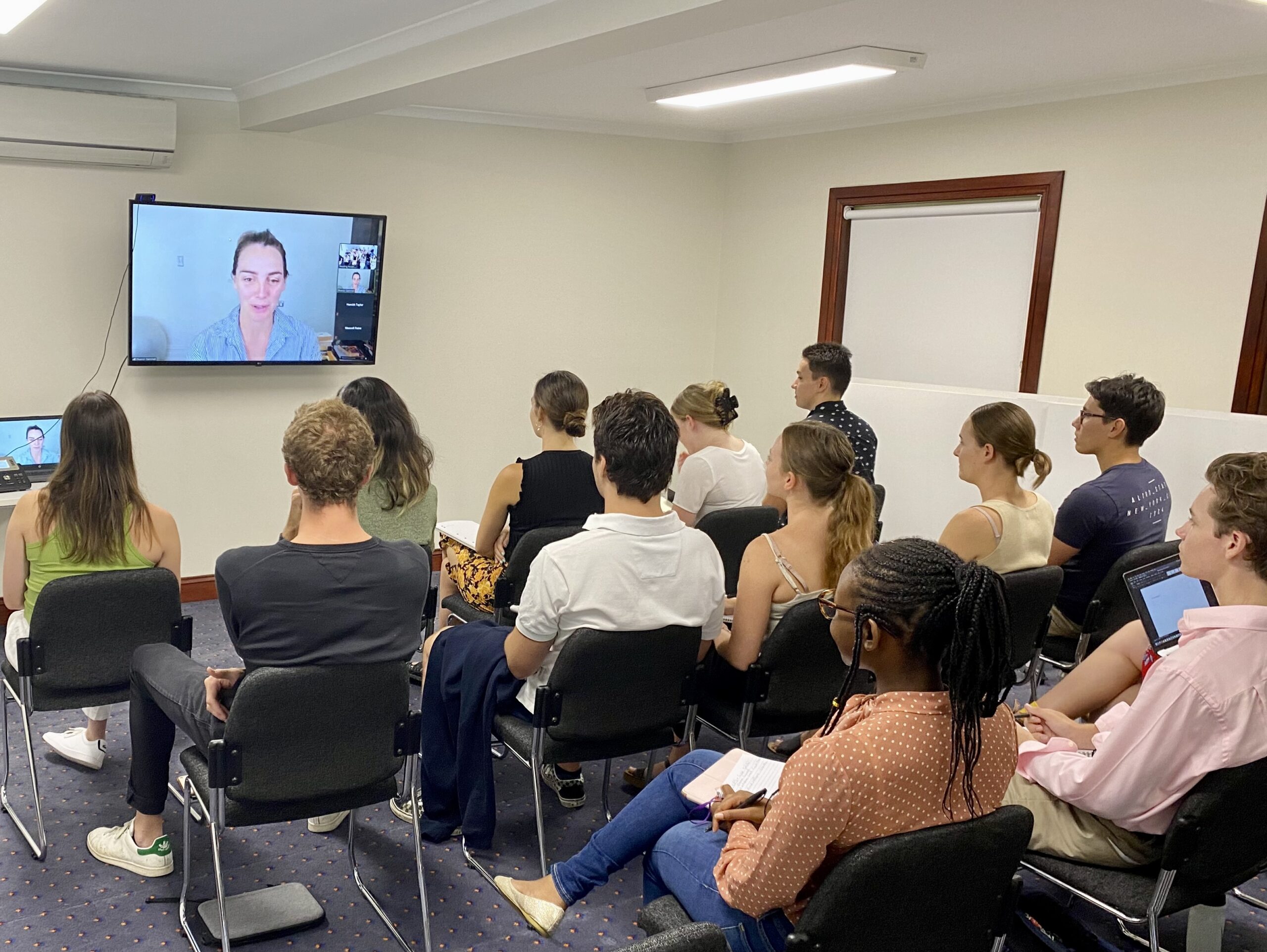 The St Andrew's College Community Living Program, is a training program in cultural competency for all our students. The Leadership Program gives our future student leaders the skills to become the best possible leader.
We engage external experts such as Elephant Ed, Habitus, Alcohol and Drug Education Specialists (ADES), Twenty10, Brent Sanders and the University of Sydney, to deliver training around:
Harassment, Discrimination and Sexual Crime
Navigating Healthy Sexual Relationships
Consent
Drug & Alcohol Awareness Strategies for Cultural Change
Diversity and Ally Training
These sessions are a mix of awareness raising, discussion and reflection, along with practical information such as how to report sexual assault and harassment or deal with intoxicated peers.
In addition, the College's Student Leaders (around 70 of them each year) undergo additional training in a wide range of topics including physical and mental health first response, Cultural Diversity and Responding with Compassion.
Compulsory training for all students
How to deal effectively with Harassment, Discrimination and Sexual Crime gender specific sessions – External Training Provider 
Navigating Healthy Sexual Relationships – External Training Provider

Consent
Sexual Relationships
Critical Conversations about Sex

Consent Matters Workshop – External Training Provider including how to report sexual assault and harassment
Sexual Orientation, Gender Identity and Sex Characteristics: Diversity and Ally Training – External Training Provider
Small group reflection – Internal Training
Additional Training for Student Leaders (approximately 65 leaders per year)
• First Nations Cultural Awareness – External Training Provider
• Leadership Workshop – External Training Provider
• Privilege and Pleasure – External Training Provider
• Drug and Alcohol – External Training Provider
• Responding with Compassion – External Training Provider
• Consent Matters – External Training Provider
• First Aid & CPR – External Training Provider
• Mental Health First Response– Internal Training
• Roles & Responsibilities – Internal Training
• Train the Trainer – Internal Training
• How to Mentor – Internal Training
• Social Media responsibilities – Internal Training
Additional training available in 2023
Each year, the students organise additional workshops in areas relating to their interests, as part of our Leadership program.
• Butterfly Foundation – Webinar: body and eating issues
• ADES – Drug & Alcohol Awareness Strategies for Cultural Change, plus strategies for dealing with intoxicated residents
• Vitus Australia – Mental Grid seminar
• Mental Health First Response (Internal) – for students who are not leaders in 2023
• Fearless Fox – Inclusive Event planning
External Training Providers
Elephant Ed:Since 2015, Elephant Ed has been transforming the way sex education is taught across Australia. Elephant Ed sends young, relatable and highly trained facilitators to deliver fun and engaging sex education workshops – designed and delivered for young people, by young people. Their evidence-based, age-appropriate workshops are tried and tested across all relevant age groups and are mapped to State and National curriculum guidelines. Every year, they empower tens of thousands of young people to make informed, positive and safe decisions about sexuality, relationships and growing up.
Alcohol and Drug Education Specialists (ADES): ADES asks "what does alcohol look like in your residential community?", helps the group to understand their community's drinking behaviours and introduces strategies for cultural change initiatives. ADES examines the current statistics and trends around drugs in Australian culture and provides relevant information about illicit drugs symptoms and experiences around their use. They also provide the language, strategies and techniques to discuss drug use with those who are have or are using illicit substances.
Habitus: Habitus is a social enterprise that uses anthropology, emotional intelligence and educational psychology to unlock creative human potential. They support organisations to gain nurturing collaborative and inclusive cultures. They have designed a unique set of programs using anthropology, emotional intelligence and developmental psychology along with cutting edge research.
Twenty10: Twenty10 is a Sydney based service working across New South Wales, providing a broad range of specialised services for young people 12-25 including housing, mental health, counselling and social support. They also offer inclusivity training and consulting for organisations and service providers across most sectors.
Brent Sanders: Brent Sanders interactive seminars, presented without slides, are designed to engage and challenge the audience to re-evaluate the way they think about inappropriate conduct with the aim of Identifying, preventing and eliminating all forms of harassment, bullying and discrimination. Their seminars designed for university students cover topics such as sexual assault, consent, personal safety, conflict psychology, decision making and life skills.
University of Sydney
• Safer Communities Office
• Diversity & Inclusion Office
• Pride Network
• Sydney University Sports & Fitness (SUSF)