Contact Us
Tel: +61 (2) 9565 7300
St Andrew's Scholars Program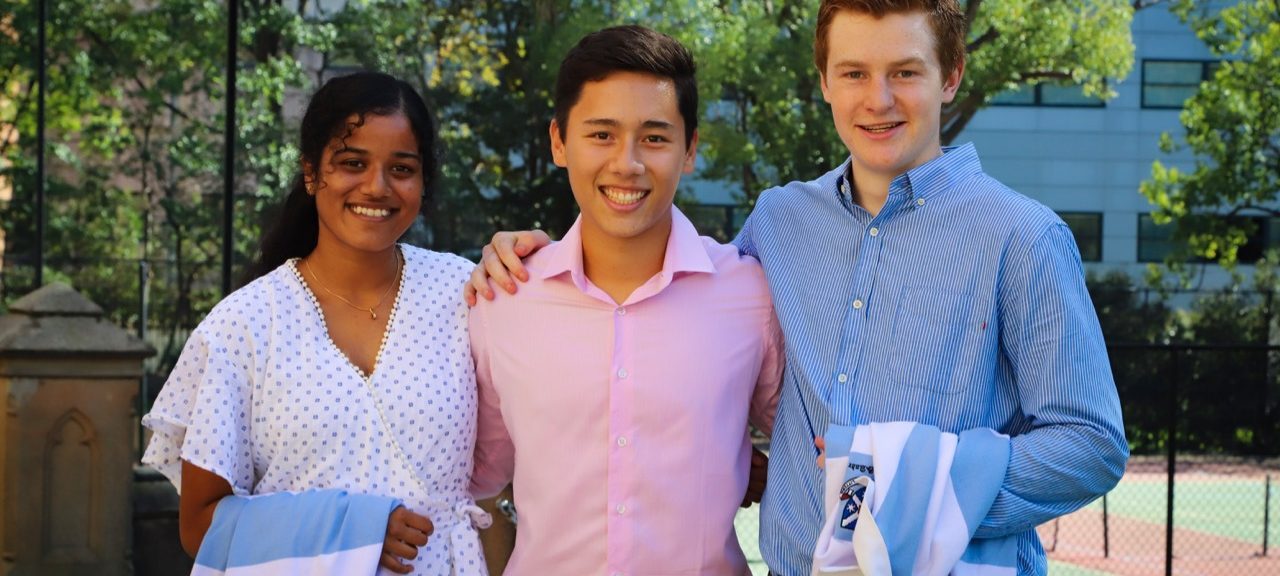 The St Andrew's Scholars Program seeks young people with the capacity and commitment to realise their potential to lead their College, university, nation and world.
Meet our 2021 St Andrew's Scholars: Rosie Charge, Jules Vahl and Mari Watkins.
Applications for our 2022 intake are now closed.
The scholarships offered as part of the Program provide full fee relief and are awarded for the entire duration of each student's undergraduate degree.
Successful applicants will be exceptional young men and women who thrive academically, are engaged in life, and have the potential to make a significant positive contribution to College and, in the future, the wider community.
Note: You must also complete a general application for admission to College to be considered for this program.
Eligibility
To be eligible for the St Andrew's Scholars Program, applicants must:
– be in the final year of high school or on a gap year having completed their final year in 2020, and aged between 17 and 20 years as of 1 March 2022 in their first year of university study;
– be predicted to receive an ATAR rank of 95* or higher (see COVID-19 exemption below) including any access scheme bonus points, in order to determine academic potential and achievements to date;
– be an Australian or New Zealand citizen, a permanent resident or the holder of an Australian humanitarian visa;
– be available for an interview with the selection panel;
– intend to commence study full-time at a university in metropolitan Sydney (whilst residing at St Andrew's College) from Semester 1, 2022.
Successful Applicants
Please note that places offered to successful applicants are conditional. To formally accept a place in the St Andrew's Scholars Program, successful applicants must demonstrate that they have:
– achieved an ATAR of 95* or higher including any access scheme bonus points; and
– satisfied degree program entry requirements.
Where a successful applicant does not meet these conditions, their place will be awarded to another applicant on the St Andrew's Scholars Program reserve list.
Deferral
Successful applicants may not defer their place in the St Andrew's Scholars Program. Students wishing to take a gap year should apply for the program during their gap year.
Ongoing Conditions
To retain their scholarship, successful applicants will be required to:
– achieve a Distinction average annual mark (with no fails) at university;
– reside at St Andrew's College;
– make a substantial contribution to College.
Scholars may not vary their degree program or load without the approval of the Academic Committee.
What does the COVID-19 exemption entail?
Ordinarily, applicants are also required to have a predicted ATAR of 95+ to be eligible to apply for the Scholars Program. However, if an applicant's Year 12 studies have been detrimentally affected by the pandemic, the panel may deem it appropriate to lower the ATAR threshold commensurate with the detriment suffered.