In 2022, the College appointed its inaugural Dean of Student Wellbeing, Fouz Fatima. Fouz came to us with a background in counselling and hit the ground running. She has already expanded our Student Life Program and offered new and important student services designed to ensure that every member of our community can find the support they are looking for. She has enjoyed working with our student Pastoral Care Leaders and with the broader team to design new programs. We are delighted to have her onboard!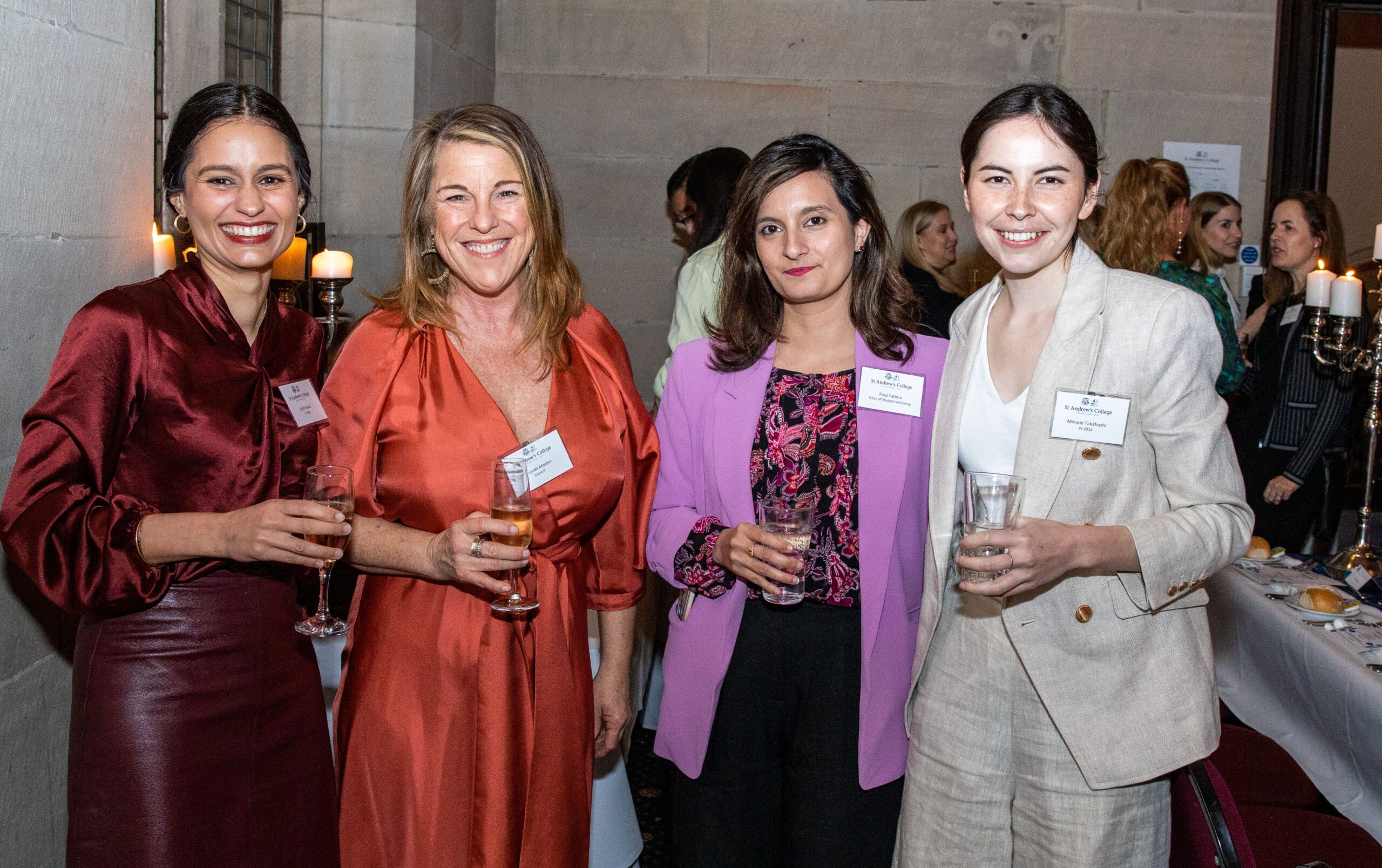 Tell us something about yourself!
I'm a "third-culture kid". I was born in Pakistan, raised in Fiji, and have spent most of my life in Australia. My first career was in finance but after experiencing the loss of my mum, I decided to make a change and found my calling in supporting people. I have also walked the 800km Camino de Santiago!
What drew you to the position of Dean of Student Wellbeing?
I love the student-facing aspect and was particularly pleased to hear that the role was pitched by students which indicates a high level of engagement within the student body.
What are you hoping to achieve in your role?
My vision for the Wellbeing space at St Andrew's is two-fold: to be compassionately led "By Students, For Students" and for students to feel well-supported professionally.
Why is student wellbeing important?
University and College life can be challenging life transitions, a critical time for honing key life skills such as setting boundaries, navigating relationships, and learning to juggle priorities. Your wellbeing as a student is important because it will see you through to your next steps into adulthood and post-College life.
What support is available to St Andrew's students?
The St Andrew's community values student empowerment and peer support. Our Student Leaders are immersed within the student body and dedicated to supporting their fellow students with initiatives that encourage a sense of community and connection. The College further adopts a no-wrong-door approach which enhances accessibility in seeking support.
Do you have any advice for young Androvians?
We are all unique individuals made up of so many factors – our families, school, culture, and more. If you are feeling apprehensive about College life like you need to fit in or struggling to find balance, seek out opportunities to talk to your peers, cherish your personal development, and be kind to yourself. This might sound cliché but you are not alone!