Meet Hannah Hartnell (Fresher 2021), who was recently elected as the Senior Student of St Andrew's for 2023. The senior student oversees all aspects of college life, acting as the CEO of the Student's Club as well as representing the students at the College Council and other committees.

Hannah grew up in Bowral, and is studying Biomedical Engineering and Science at the University of Sydney. We reached out to Hannah and asked her a few questions about the elections and her new role.
What excites you the most about the new role?
I am looking forward to working with the new executive and house committee team for 2023. From our initial conversations about our aspirations for next year, I can already see that our team is eager to continue the strength of the college culture and also improve on different avenues that the college has to offer. I am excited to have the opportunity to be a communication point for both students and staff and to make the link between them effortless. St Andrew's College is where I take full residency and I have established it as my home away from home – I am excited to give back to a community that has provided me with so much already.
Where are you hoping to take the role next year?
On taking the role as Senior Student next year I have a rare opportunity to help with the handover of a new principal for the college in 2023, Dr Robert Leach. I aspire to make sure that he feels comfortable and able to fully grasp what it is to be an Androvian. I am hoping to improve our intercollegiate connections by expanding on social participation in both sports and performing arts. I am also really excited to work with the new pastoral care team on numerous new initiatives and introduce the new incoming PCLs to the importance of their role within the college. However, overall, I strive to withhold the College's strong cultural values and traditions.
Why do you think student-centred responsibility at college is important?
A speech Wayne Erickson said in my fresher year that resonated with me was "This is not year 13". Rather than disciplinary, the relationship between staff and student leaders is mostly collaborative with the same end goal – to make everyone's college experience as enjoyable as possible. The executive team's responsibility is to represent the whole student body; they are the voice for the students. This is so important within our environment because it enables everyone to be heard and appreciated. The student-centred responsibility of the college is so important as at the end of the day, the people living in these beloved corridors are students and the responsibility lies on us to continue the high values expected of Androvians.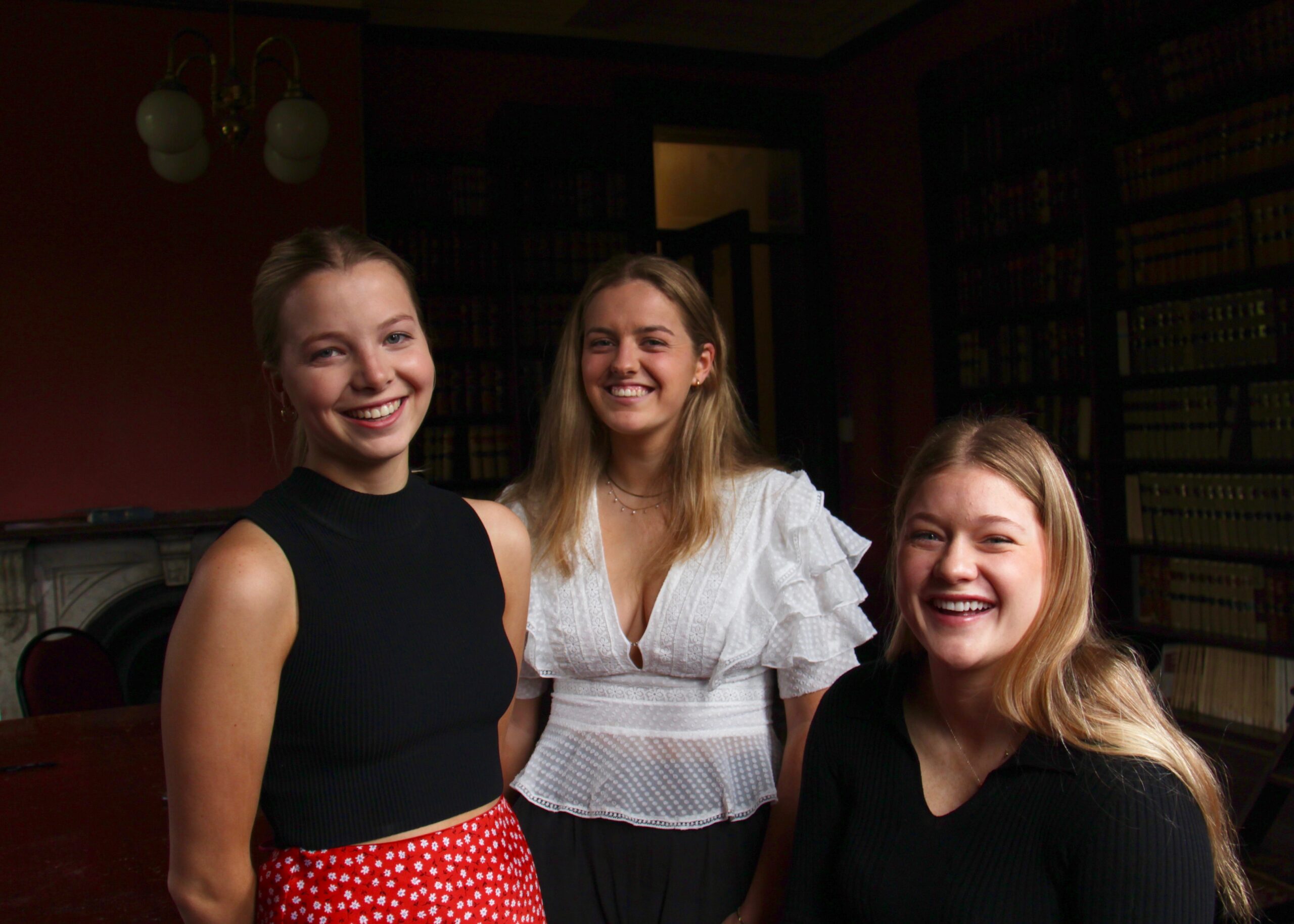 How has St Andrew's College prepared you for this leadership position?
My time at St Andrew's has been filled with previous inspirational leaders of college, speakers, incredible alumni and staff. At the '20 Years of Women' event, the inspiration talks from three women on the council shared their experience of being a female leader, which gave us valuable views and ideas of what makes a positive leader. This practically resonated with me this year going forward with an all-female executive team for a second year running. Through going to numerous talks and alumni events, I have had the privileged of getting to talk to inspirational members of our society who have shared their personal leadership qualities that I strive to take on next year.
Best thing about St Andrew's?
That every talent, passion and interest is not only accepted but it is celebrated. The high school stigma of what is 'cool' is totally removed and every member of College supports each other in everyone's achievements and goals. I walk down the corridors that I call my home and more times than not I'm continuously greeted with smiles and friendly conversations, making me feel so welcomed and appreciated – which I think is something that is so rare, however so common at this college.
What other extra-curricular activities have you taken part in at College?
As well as getting involved in large events, my contributions to College so far that I have most enjoyed is being a Pastoral Care Leader. Meeting and supporting numerous freshers, organising a social weekly event "Walk and Talk" and making sure that everyone feels comfortable and safe in this sometimes overwhelming environment has been a really special experience for me.
Do you have any advice for Freshers starting in 2023?
Being nervous is normal – everyone is nervous, no matter how many people you know beforehand. Coming into O-week is such a daunting experience, you are adapting to new friends, a new room and a new lifestyle. Don't be afraid to reach out to a member of the executive team, house committee, pastoral care team, staff, mentors… the list goes on, everyone with the main objective to make your transition at St Andrew's as seamless as possible.

But most of all, enjoy and cherish your time here. It will go fast but honestly, these walls provide you with lifelong memories.
Read about our current Senior Student for 2022, Elisabeth Woodcock.