Meet Andrew's Scholar Mirren Fitzgerald. Mirren was born and grew up in Hong Kong where she attended the Kellet School and moved to Sydney this year to study a Bachelor of Medical Science at the University of Sydney.
We asked her a few questions to see why she chose St Andrew's and what she has been up to during her time here.
What are some of your hobbies, skills and achievements?
I co-lead the Mother's Choice Youth Leadership Council. This involved adoption awareness campaigns, fundraisers and teaching younger students about medical ethics and abortion rights. I also co-founded the Asklepian Medical Society, which has now grown to be a diverse group of over 500+ local and international students, representing more than 30 countries across the world. We collaborate with different Universities and current Medical Students to host events that shed light on the latest advancements in Medicine, offering insights into the Medical school journey and the process of applying to Medical school. As for sports, I have been a part of my school's swim team for over a decade, participating in inter-school competitions and the HK School Sports Federation Championships.
What made you choose St Andrew's College?
I chose St Andrew's College for a number of reasons including the strong sense of community, highlighted by the continued support and involvement of students in college events like the Rawson and Roseball. The College's emphasis on fostering a close-knit community that essentially becomes your second family deeply resonated with me. The idea of being part of a community that genuinely cares about your growth and success was very important to me. And, of course, the pretty buildings didn't hurt either.
What does being a St Andrew's Scholar mean to you?
Being a St. Andrew's Scholar means so much to me. I'm incredibly grateful for the opportunity it's given me – it's an amazing privilege that's made my college adventure not just doable, but also connected me with great people and has led to lasting friendships.
What has been your favourite memory at college so far?
It's tough to pick just one event when the truth is numerous moments have left a mark. Whether it's reuniting with everyone after the holidays, where it's like no time has passed, to the celebrations at the Victory Dinners, each experience has been truly memorable. The way we come together to support each other's achievements has been particularly special.
Do you have any advice for students considering applying to Drew's next year?
As someone who came from overseas with no familiar faces at college or even Sydney, I understand it can be daunting. But my suggestion? Dive right in – get involved, meet new people, and before you know it, you'll find yourself in a community that feels like home. It might not take long at all for that sense of belonging to settle in. So, go for it, and embrace all the unique opportunities Drew's has to offer.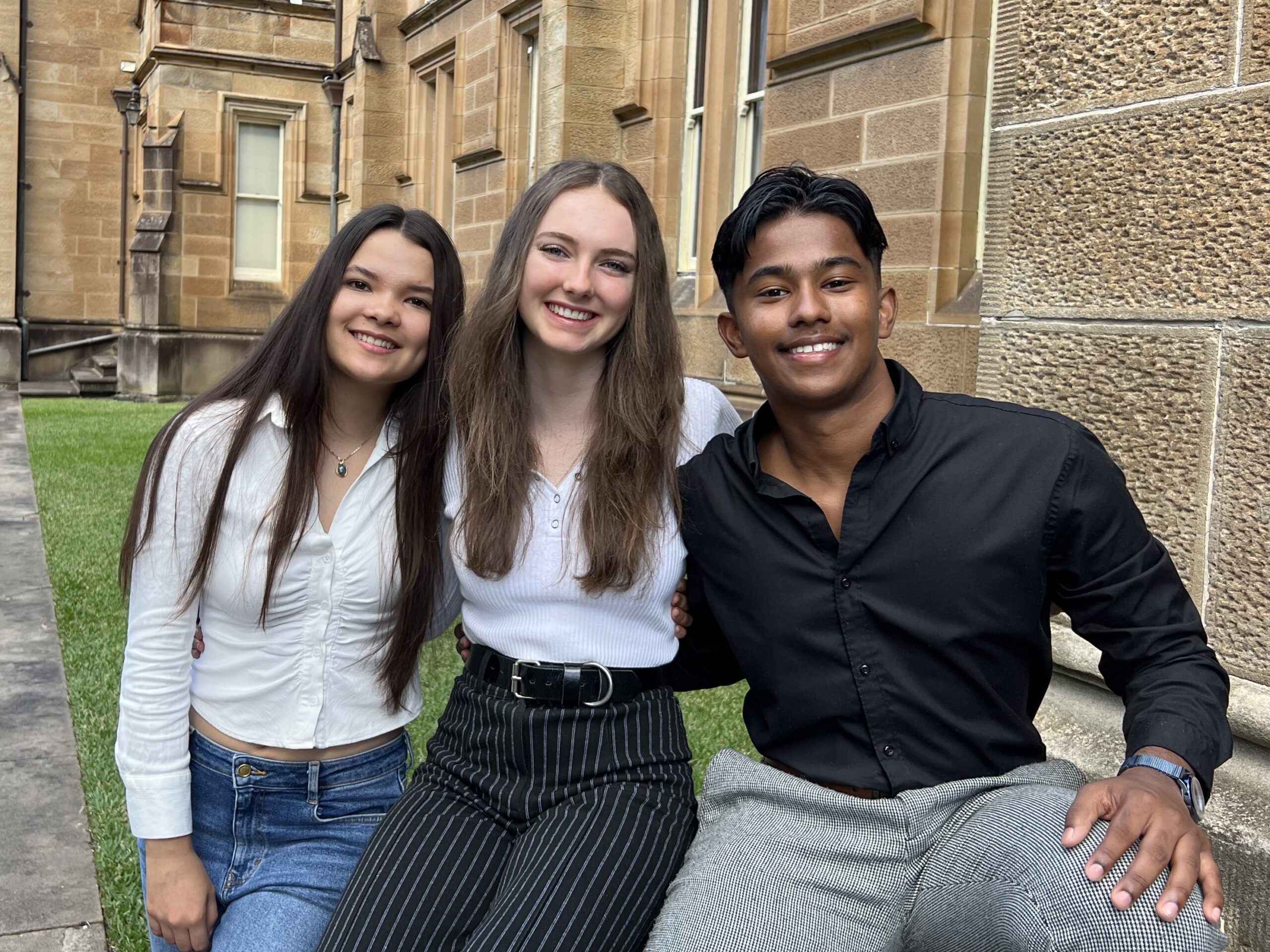 Mirren received the Andrew's Scholar Award alongside Kokulaan Santhakumar and Lily Webster. For more information about the Andrew's Scholarship, see our Program Page.