Meet Adelaide Taylor (Fresher 2021), who was recently elected as the Honorary Treasurer of St Andrew's for 2023. The Honorary Treasurer manages the budget of the Student's Club and oversees the finances of all Drew's events.
Adelaide is from Goulburn, and is currently studying a Bachelor of Economics at the University of Sydney. We reached out to Adelaide and asked her a few questions about the election and her new role.
Why are you excited about this role?
I am thrilled to have the chance to fully immerse myself in college life in my final year at Drew's through this role. St Andrew's is facing a year of change with an incoming principal, and I am excited to play a role in this transition to ensure that we embrace the new and necessary change, but also uphold key traditions. I want to be part of making sure that next year is a memorable one for everyone. For me, this leadership position will certainly have large learning curves, but I am definitely eager to face them head-on.
Where are you hoping to take the role next year?
My main goals for the year are to maintain very strong communication and collaboration with the various secretaries and subcommittees to ensure a fair and considerate allocation of the Students' Club budget. I think that it is vital that every student feels as though their own financial contribution to the students' club has been put to good use and that they have received something of equivalent value in return. The best way to ensure that this happens is to be proactive, to continually receive student feedback and carefully listen to student requests and advice.
Why do you think student-centred responsibility at college is important?
I think that student-centred responsibility has always been at the heart of Drew's. College is vastly different from school in that the relationship between students and staff is highly collaborative. It is vital that the students are trusted with large responsibilities, not only to allow students the opportunity to refine their leadership skills but also to ensure a harmonious college environment. It allows students and staff to work with each other to ensure that the interests of the students are always supported and our voices are heard. The presence of a self-governed Students' Club allowing the students to manage the financial affairs of key elements of college life means that the culture of Drew's is largely determined by the students within its walls year by year.
How has St Andrew's College prepared you for this leadership position?
Primarily, St Andrew's has encouraged me to push myself, to set high standards and foster a greater sense of independence and confidence. For me, Drew's has formed a basis for my own personal growth, without which I am doubtful I would be in this leadership position. I hope that these attributes will aid me as treasurer and will further my ability to stand up for students and confidently make hard decisions.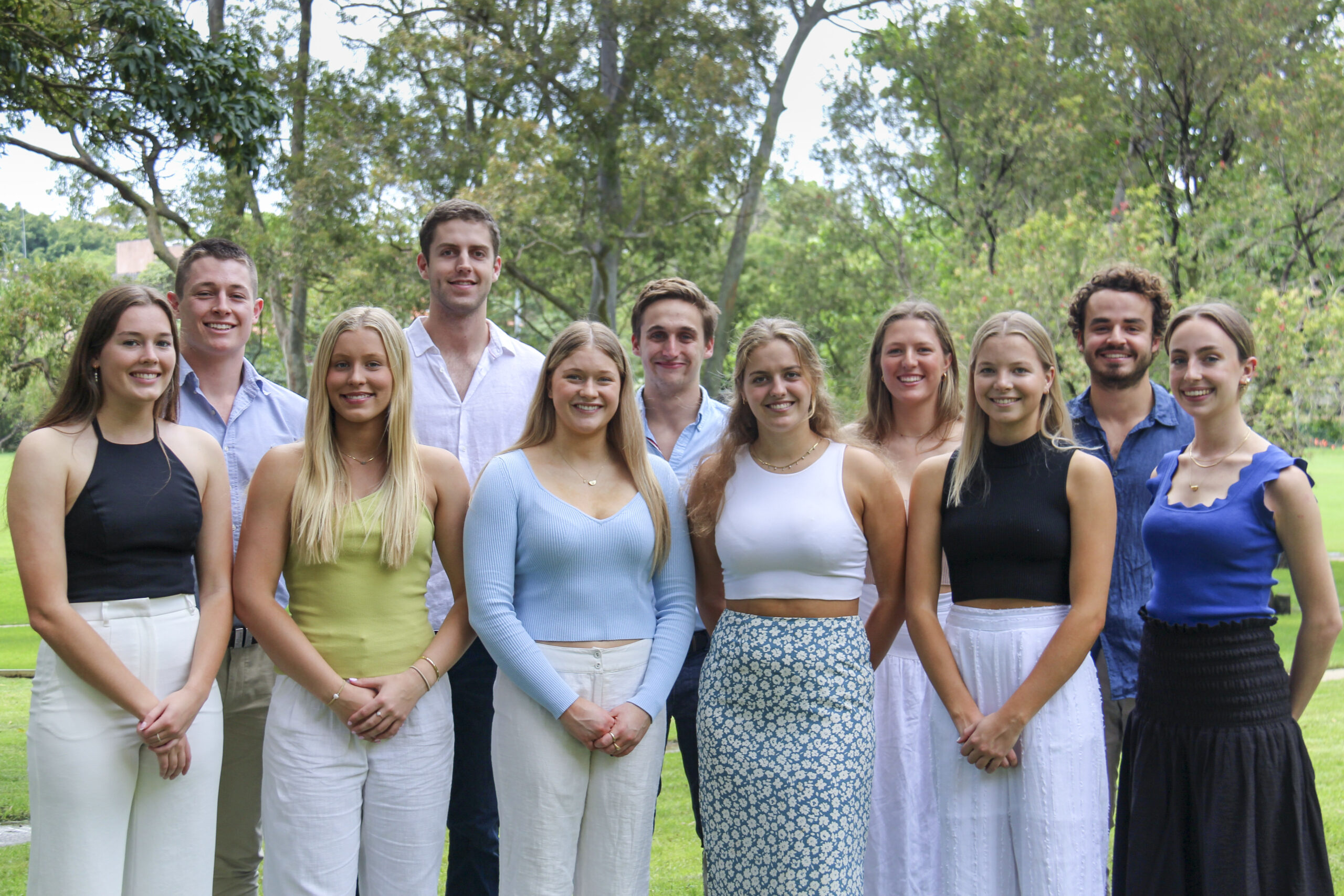 Best thing about St Andrew's?
The best thing about Drew's is the everyday aspect of college life, the late-night conversations with your friends, chats in the dining hall, showing up to support your mates and having pride in your college. The friendships created at college will always last a lifetime; for me, that's the biggest takeaway.
Drew's is also a community that never ceases to amaze me. In each incoming year group, there are people who have competed at the highest level in their sport, people who are topping their degrees, and some have already published their own books, or have directed their own plays. Being surrounded by people like this has only made me more driven and ambitious to succeed.
What other extra-curricular activities have you taken part in at College?
At Drew's, I have been part of the Rosebowl hockey, diving and tennis teams. I was the secretary of Palladian oration this year and was fortunate enough to compete in the oration competition both this year and last. My highlight so far was being a mentor for the freshers during welcome week. I have also had the chance to be on the alumni subcommittee and the committee that organises our yearly formal event.
Do you have any advice for Freshers starting in 2023?
Being at Drew's is a very unique time of your life when you are surrounded by such a large number of incredible and interesting people. Don't take this for granted and throw yourself into everything, even if it involves really stepping out of your comfort zone. At Drew's, there are endless opportunities at your fingertips, but it's up to you to make sure you take them.
Read about the 2023 Senior Student, Hannah Hartnell.