Emily Watts (centre) photographed mid-race.
Emily is from Hartley in the Blue Mountains, and is currently studying a Bachelor of Education in Health and Physical Education and staying at St Andrew's College. We asked her a few questions about her recent trip and cycling competition in the US.
Where did you visit and compete during your trip?
During my trip I raced in:
Washington DC and raced The Armed Forces Cycling Classic (2-day race)
Tulsa, Oklahoma and raced Tulsa Tough (3-day race)
Milwaukee, Wisconsin and raced Tour of America's Dairyland (11 days)
Chicago and raced Intelligentsia Cup (10 days)
New York (tourist trip)
Philadelphia (tourist trip)
Jersey Shore (tourist trip)
What were the results for each of your races?
Over the course of my trip, I competed in many different level races and tours. The first racing I competed in was an American Crit Cup race, so the standard of the racers was very high and brought 120 riders from the best teams all over America. This was a race where I was finding my feet in America as I had just landed 2 days prior.
Tulsa Tough was next and was an American Crit cup as well, the level again was super high and so was the heat in Tulsa. On the first day, I experienced a crash that broke a component of my bike which meant I could not finish the race. I got this component fixed and on the last day of Tulsa Tough we raced an iconic hill in Tulsa named 'Cry Baby Hill'. On this day the temperature was 100 degrees Fahrenheit, I achieved 14th which was my best result yet.
From Tulsa, we flew to Milwaukee and competed in an 11-day tour which was going to be the biggest back-to-back racing I was going to have done ever. During this tour, my stand-out results were a 3rd and a 2nd on the last day. Overall, on this tour, I placed 5th with my accumulation of points.
After a much-needed 3 week break, I went to Chicago where I competed in a 10-day tour, the 2nd last day being of American Crit cup level. At this race, the start list contained 100 riders. On this tour, I placed 3rd on the first day and my teammate at the next 2 stages placed 3rd as well. On the 2nd last day, the American crit cup day, I placed 7th, which was a big improvement from the first American crit cup race I competed in. On this tour, I placed 5th overall will my points as well.
Did you have a standout moment?
A standout moment was the third day at Tulsa Tough. It had been the tour I was looking forward to most, as I had heard stories about the prestige of the race and how hard it was. On the first day, I couldn't wait to race, and the streets were so busy, the vibe was amazing. Positioning during the race was impossibly hard and the average speed was 55km/hr.
About 25 min into the race, I was involved in a crash that I could not avoid, as the riders were sprawled across the road and I wasn't able to manoeuvre fast enough. This left me with minimal injury, only a few cuts on my calves. However, a bike component did break which meant I couldn't finish.
The next day I got this part fixed and was able to start. On the second day, my confidence on the bike was shot and I couldn't find the flow in the peloton. This meant I spent a lot of time at the back of the bunch.
For the last day, I had a fire in my belly and wanted to put the last two days behind me and give my all, on what was said to be the hardest day, it didn't disappoint. With half the hill being a 16% average gradient, it was going to be a race for the toughest. I tried to break away from the bunch, unfortunately, I only spent about 2 laps off the front, but I was racing with a lot more confidence. Positioning was way better, and I got 14th on the line, which I was so happy with, as out of the 120 starters only 25 finished.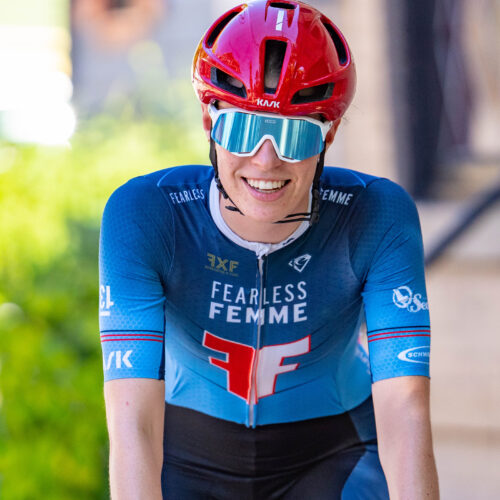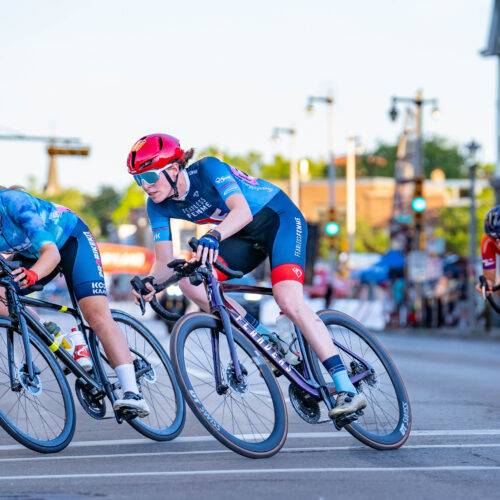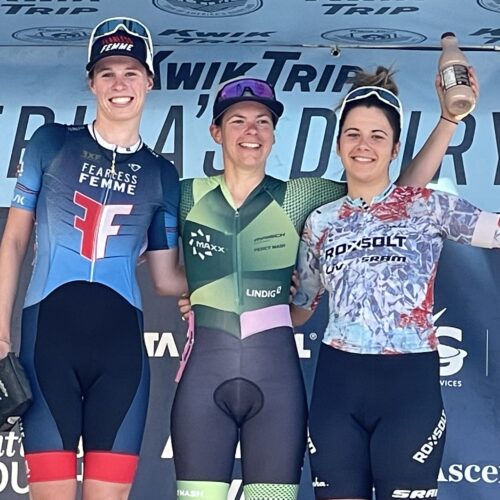 Thank you for sharing such an amazing achievement. We also have some questions about College, starting with how did you choose St Andrew's College over other types of accommodation?
I chose St Andrew's because of the diverse range of priorities that the college has for both academia and sport. I knew I would be able to reach my goals with my degree and balance this with a high level of sport.
What is the best thing about being at College?
I think the best thing about college is the range of different ages, people and experiences everyone has. I love sitting down in the dining hall and talking to people that are studying such amazing degrees or are doing outstanding things in their life or their work. I love hearing other people's stories, experiences and life journeys.
How has College helped you in achieving your goals?
College has allowed me not only to achieve academically but also in my sport. The ease of being so close to university means I am able to organise my time easily. I don't need to stress about cooking as the dining hall provides all the meals I need.
Additionally, the college's financial assistance also relieves a lot of pressure to earn more money, allowing me to better focus on my university assignments and training.
Read about other successful athletes at St Andrew's, like Laura Roderick, Connor Murphy and Phoebe Litchfield.