Contact Us
Tel: +61 (2) 9565 7300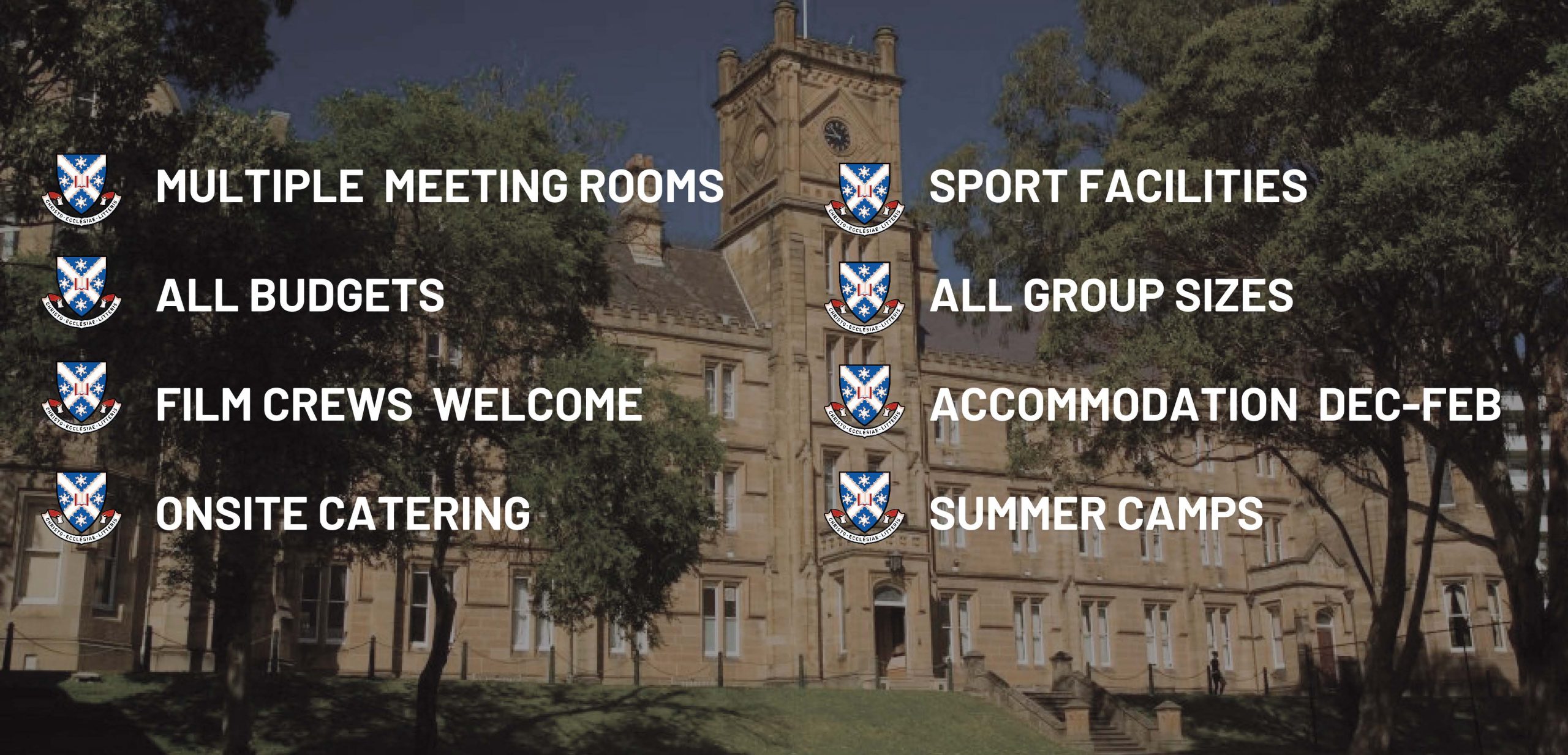 St Andrew's College is a residential college within the University of Sydney, located five kilometres from Sydney CBD and within walking distance of Newtown.
St Andrew's offers a wide choice of rooms and outdoor spaces, well-equipped to host a variety of functions, conferences, training seminars, cocktail parties, board meetings and private dinners for 10 or 1,000 guests. Our expert chefs take pride in providing a premium catering experience and menus can be customised to suit any occasion from a gourmet morning tea to three-course fine dining.
If you require a particular style or theme (for example, medieval, Harry Potter or carnival) the dedicated events team can help arrange it for you.
A private parking lot is available for 20 – 80 cars.
Film crews are welcome too!
St Andrew's College complies with measures advised by NSW Health guidelines for the safety of students, staff and guests during the COVID-19 pandemic.
Please note that each area capacity follows the Covid safe recommended 2sqm or 4sqm rule.