Contact Us
Tel: +61 (2) 9565 7300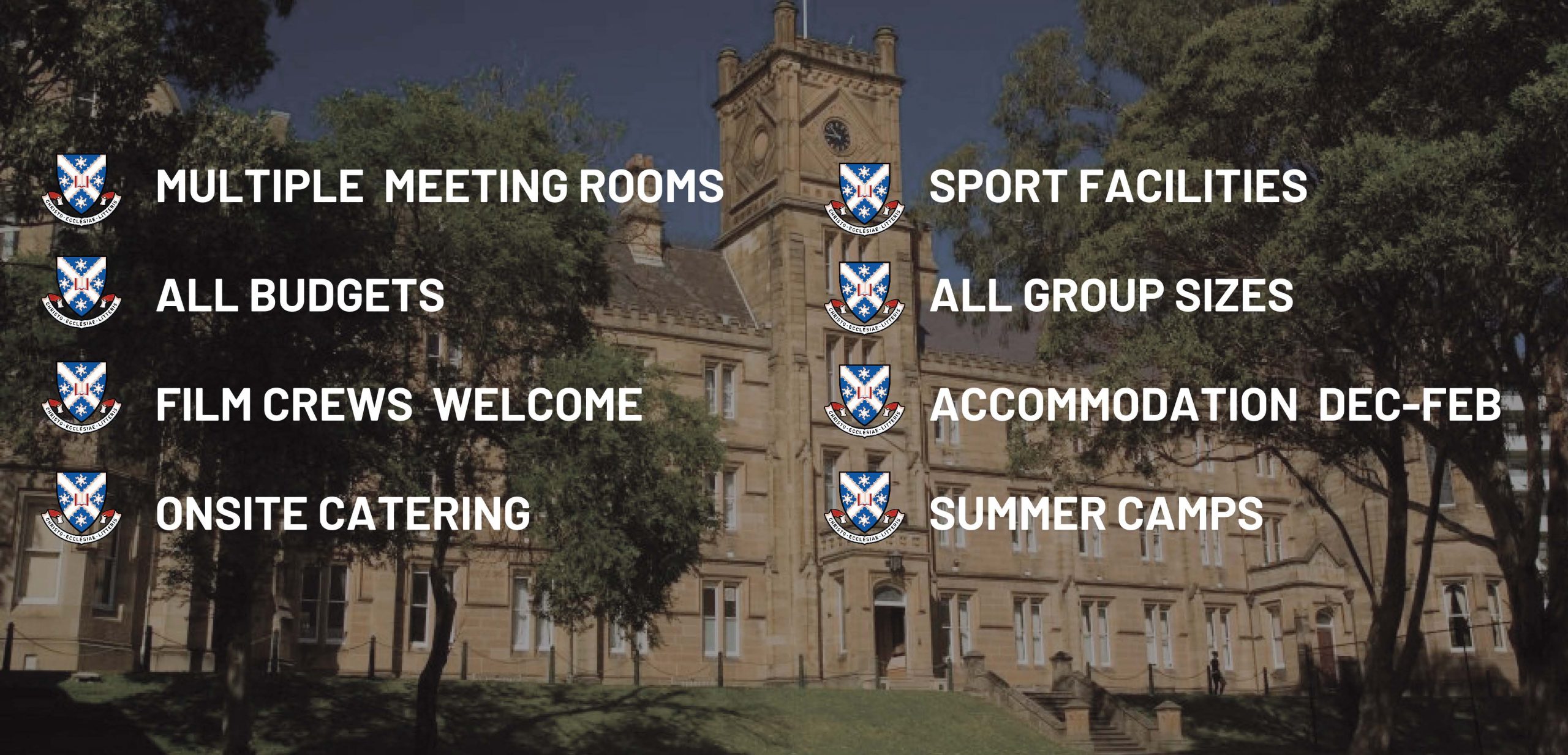 The traditional ambience of St Andrew's College provides a unique venue for functions from 5 to 250+ people. Our highly-experienced Events Team will provide you with a personalised event experience in a variety of function rooms, from the grand style of the Dining Hall to the tasteful elegance of the Reading Room.
Our small and boutique conferences and meeting rooms such as the Law Library are ideal spaces for brain-storming sessions and workshops. Flip charts, projectors, post-it notes and other materials essential to these meetings can easily be arranged.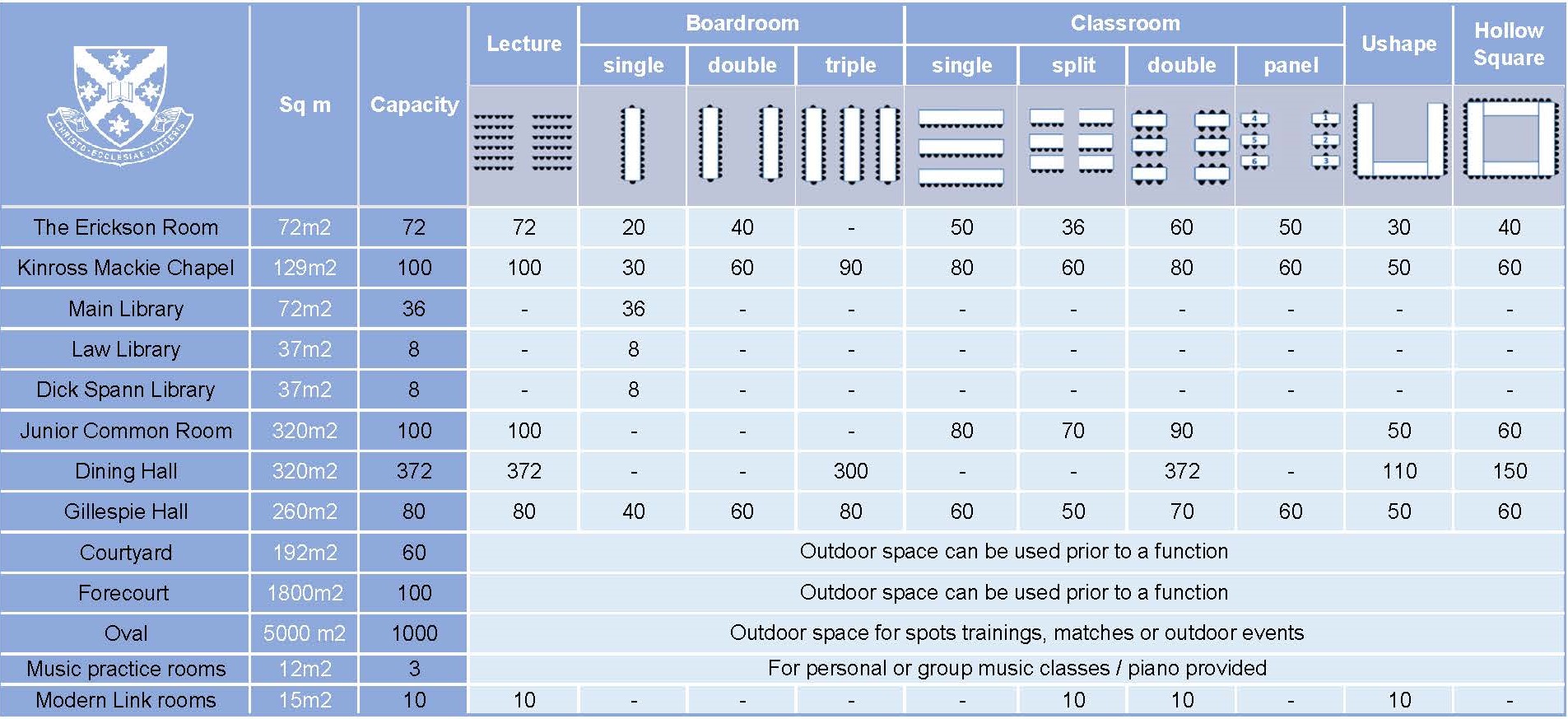 For further details, or to discuss what is available, please contact our Conferences & Events Officer or complete the enquiry form below: conferences@standrewscollege.edu.au  +61 (02) 9565 7587
At the heart of the College is the Dining Hall; a grand space with the capacity to seat up to 330 guests. Decorated in the traditional style of the College, the Dining Hall is a magical space for functions, from formal dinners by candlelight to wonderfully presented buffet luncheons. Surround yourself with 150 years of history; portraits of past Principals, crested high ceiling, antique trophies and Psalters.
The St Andrew's Library is emblematic of the grand Scottish castle style of the interior of the College, with a hand painted silk ceiling, grand stained glass windows and walls lined with antique literature is a unique space befitting to formal pre-dinner drinks.
At the architectural and spiritual heart of St Andrew's College stands the Kinross Mackie Chapel. The Chapel, with seating for 120, is set apart from the business of College for the peace and spiritual care of College's members. Since many past residents of St Andrew's consider the Chapel to be their spiritual home, the College is happy to make the Chapel available to those who wish to hold services marking special occasions in their post-university life. The Chapel also features a baby grand piano, a small pipe organ, and a fine acoustic, providing a good space for concerts.
Original literature lines its walls, and a fireplace and portraiture add to its traditional ambiance. A sunny position and décor make it a comfortable space for a variety of functions such as buffet meals, formal dining and conference lectures.
More intimate than the Erickson Room but of a similar style, the Law Library is suitable as a meeting room for smaller groups of up to 12 people as well as small intimate dinners and lunches.
Same style as the Law Library, the Spann Library holds a small electric organ and is suitable for both intimate meetings, dinners and lunches for up to 12 people.