Meet Ruby Stitt (Fresher 2021), who was recently elected as the Honorary Secretary of St Andrew's for 2023. The Honorary Secretary is the main liaison between the House Committee, Student's Club and administration.
Ruby grew up in Forbes and is currently studying a Bachelor of Arts and Advanced Studies at the University of Sydney. We reached out to Ruby and asked her a few questions about her new role.
What excites you the most about the new role?
I am so excited for this role because of how well I have seen the Secretaries before me perform: Pam Murphy this year, and before that, Cara Skirrow. In turn, I want to replicate this success. I look forward to introducing ideas that I have, as well as listening to new suggestions and recommendations. Additionally, I think I am most excited to work with Hannah and Adelaide for a really fun year.
Where are you hoping to take the role this year?
This year, I am eager to utilise the position to support Hannah and Adelaide and put my organisational skills to good use. I am hoping it will provide me with the potential to be seen as someone approachable within the College and as a person who is always there for anyone in need of support.
Why do you think student-centred responsibility at college is important?
I believe the student-centred responsibility design of St Andrew's is what makes the college so unique and of crucial importance to the culture of support, inclusivity, and friendship we have built here. When responsibility for decision-making is placed on the students, a significant level of autonomy and respect is developed, ensuring students can facilitate discussion but also accept any reprimanding that may result. Instead of a top-down, staff vs. student system, the student-centred system means responsibility is filtered throughout the student body. This ensures that people support each other but also develops a culture of respect and trust.
How has St Andrew's College prepared you for this leadership position?
St Andrew's has several opportunities to develop leadership skills and observe good leaders in action. To name a few examples: being a mentor in Welcome Week enabled me to facilitate the introduction of freshers into St Andrew's College life and check on their well-being throughout the year; being on the committee of several events has developed my organisational and planning skills; and being involved in College sports has also built teamwork skills, all of which have prepared me for my role in 2023 as Honorary Secretary.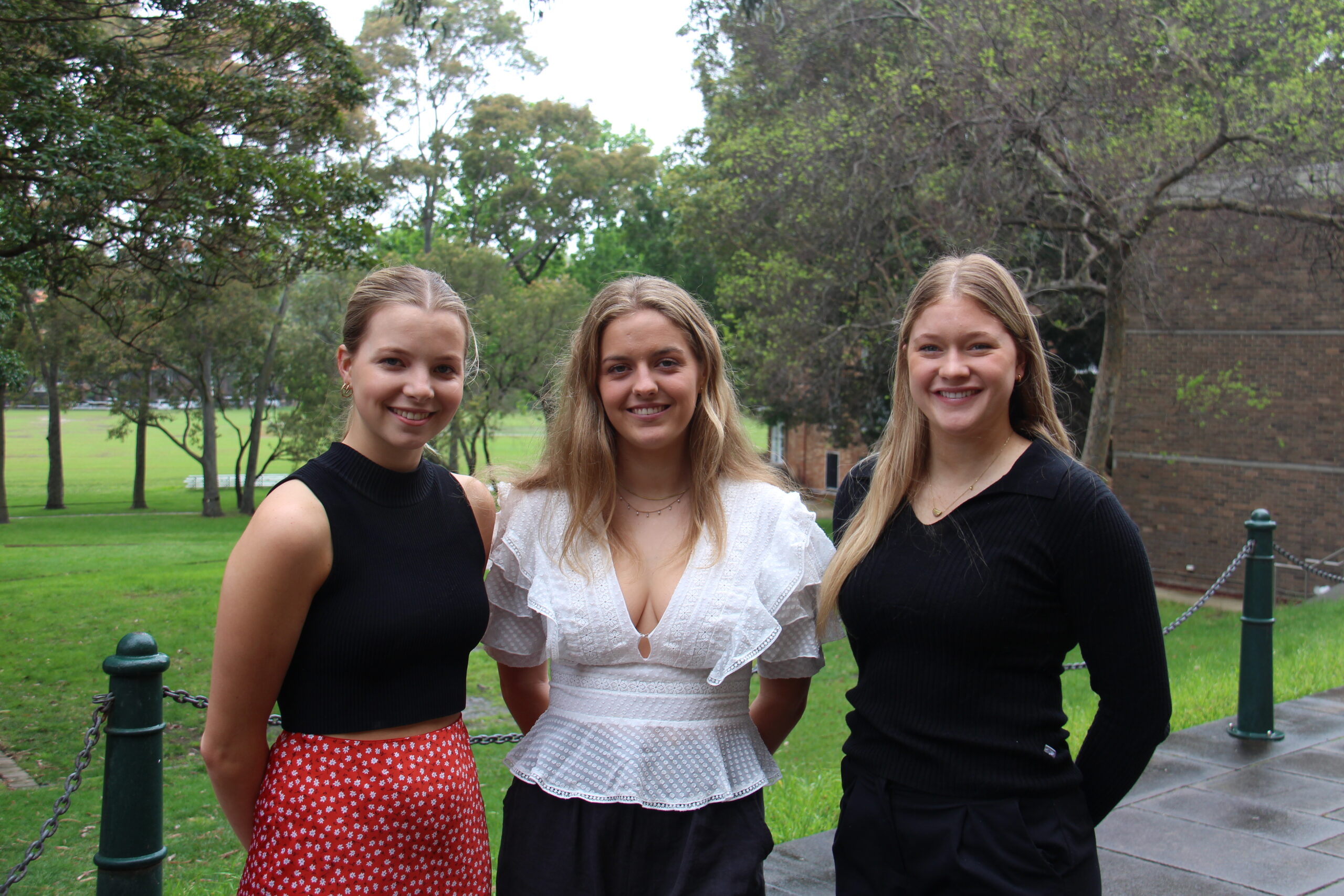 Best thing about St Andrew's?
Without a doubt, the best thing about St Andrew's College is the amazing people within its walls. We have incredible events, many extra-curricular and academic avenues, plenty of sporting options, and career-developing opportunities. However, none of these would be made possible without the incredibly passionate, driven, go-getter attitude that people at St Andrew's hold. At Drew's, everyone holds a connection. Whether you're saying hello in the dining hall, cheering them on in a sport, or bumping into them across the world, St Andrew's develops a culture where all feel supported, included, and valued, fostering lifelong friends who you can rely on.
What other extra-curricular activities have you taken part in at College?
To list a few, I have been involved in: touch, rugby, swimming, being a 2022 Mentor, being a helper at the 2022 Sony Camp for children with disabilities, volunteering at the Newtown Mission, being a stagehand at the Drama performance, PDP events, Fortnightly Fort Night talks, most social events, and so much more in between.
Do you have any advice for Freshers starting in 2023?
My biggest advice would be to just throw yourself into everything and put yourself out there. For me, coming into Drew's and not knowing anyone, it took a lot of getting out of my comfort zone to be able to make such incredible friends, as well as the leadership position that I have now. By getting involved in all aspects of college life and immersing yourself in the community, your fresher year, and all other years after that, will truly be some of the best years of your life. I believe that by being open-minded and friendly and taking time to chat with and get to know people, you will quickly make lifelong friends within Drew's.

It can get overwhelming sometimes, but there are many people here to listen and support you, such as your mentors, the Pastoral Care Leaders, the House Committee, and the Executive Committee.
Hannah, Adelaide, and I are so excited to welcome you all next year!
Read about the 2023 Senior Student, Hannah Hartnell, and Honorary Treasurer, Adelaide Taylor.