Contact Us
Tel: +61 (2) 9565 7300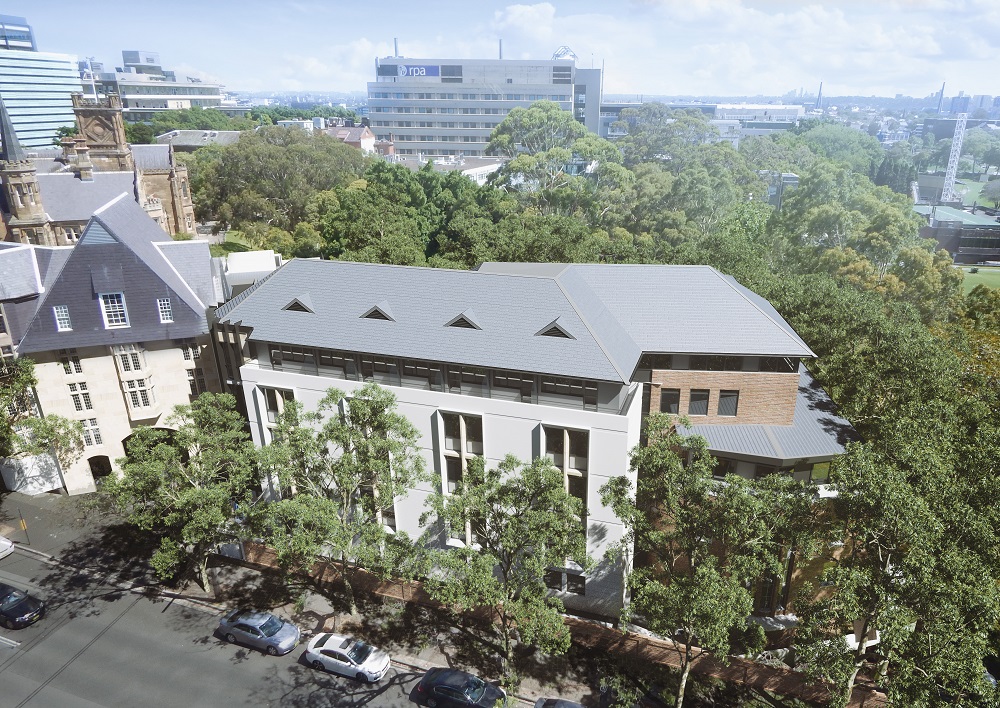 Aerial view of the Thyne Reid Link Development from Carillon Avenue
Thyne Reid Link Development
In November 2018, construction finally commenced on the largest single expansion in the College's history since its inception in 1867.
This is an exciting chapter in the College's history and we would like to thank everyone for the support we have received, as we continue to provide a world-class College experience for all current and prospective students.
The $27M Thyne Reid Link (TRL) Development will add over 85 new single and ensuite bedrooms and additional spaces to cater to a variety of our students' needs. To retain senior undergraduates at College in their fourth and fifth years, there will also be 4 and 5 bedroom apartments within the Link which will allow more independent living at College. The $27M first stage of this development will also include college life facilities including much-needed tutorial rooms, music rehearsal rooms, a gym and common areas for social activities.
There will be a large student hub on the ground floor with multiple breakout spaces for students to study and collaborate in. Three new tutorial spaces will be added to allow students to focus on their university studies in the comfort of their homes, at any hour of the day. Four music rehearsal rooms will allow our students to experience the College's renowned music program and give them the opportunity to practice and collaborate at home in their own community.  The gym will be equipped with a separate weights area and a cardio area, as well as a semi private studio space that can be used for stretching, yoga or dance rehearsals. Additional laundry facilities will also be included in the new wing to accommodate the residents' needs.
Outside the Link, The Glen – the space between Thyne and Reid Buildings – will be landscaped with gardens and seating to create an inviting outdoor area to be used for formal and social activities. The College is also required by Council to commission a Public Artwork for our campus as part of this project, and is working closely with an experienced art consultant to develop this artwork with St Andrew's history, culture and residential community in mind.
The new bedrooms will be included in the Students' Club's room draw, and students will get to choose these new rooms in 2020. As the newest rooms in College, they will most likely go to senior undergraduates. This means Freshers will still remain in Main Building, and we will work with students and an interior designer to develop plans for a refurbishment of these rooms, for a program of upgrades over the coming years.
Buildcorp have been engaged in an Early Contractor Involvement Process (ECI) to assist in finalising the approved design. The College is delighted to be working with Group Managing Director, Tony Sukkar, and his team on the project, as being a former parent of St Andrew's, Tony has a great understanding of the College's history and future requirements.
If you would like to know more about the Thyne Reid Link Development or to discuss donation opportunities please contact with Hannah Atwell, Director of Advancement on T: +61 2 9565 7303 or E: advancement@standrewscollege.edu.au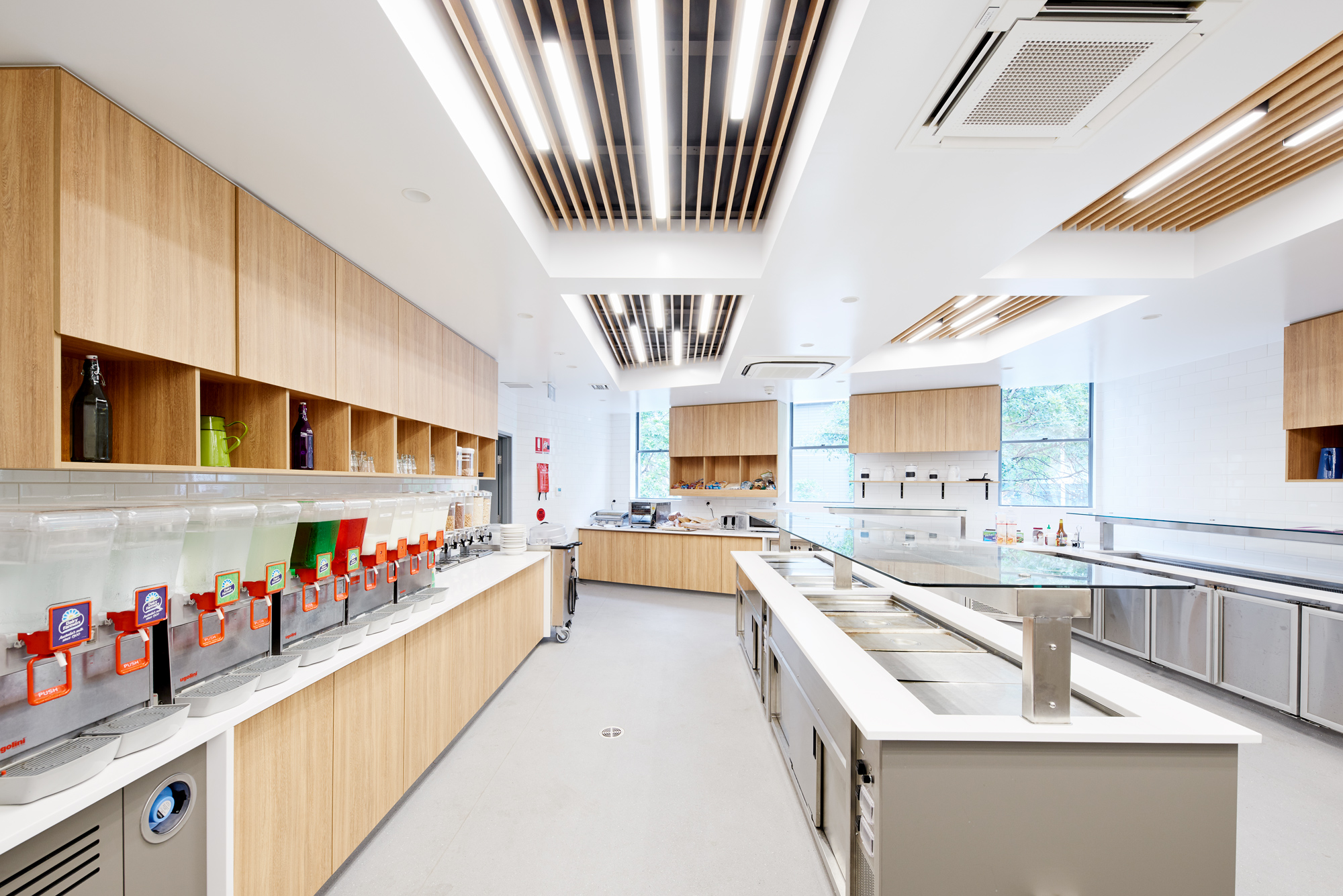 The Council and Major Works committee have completed a $3.5M Kitchen Refurbishment, the construction of which is took place over 18/19 summer break in anticipation of the larger student body in 2020. The Refurbishment will reorient the food bar to enable 360° access and separate food preparation from service areas. This will allow a better dining experience for students and the ability to incorporate new modern facilities.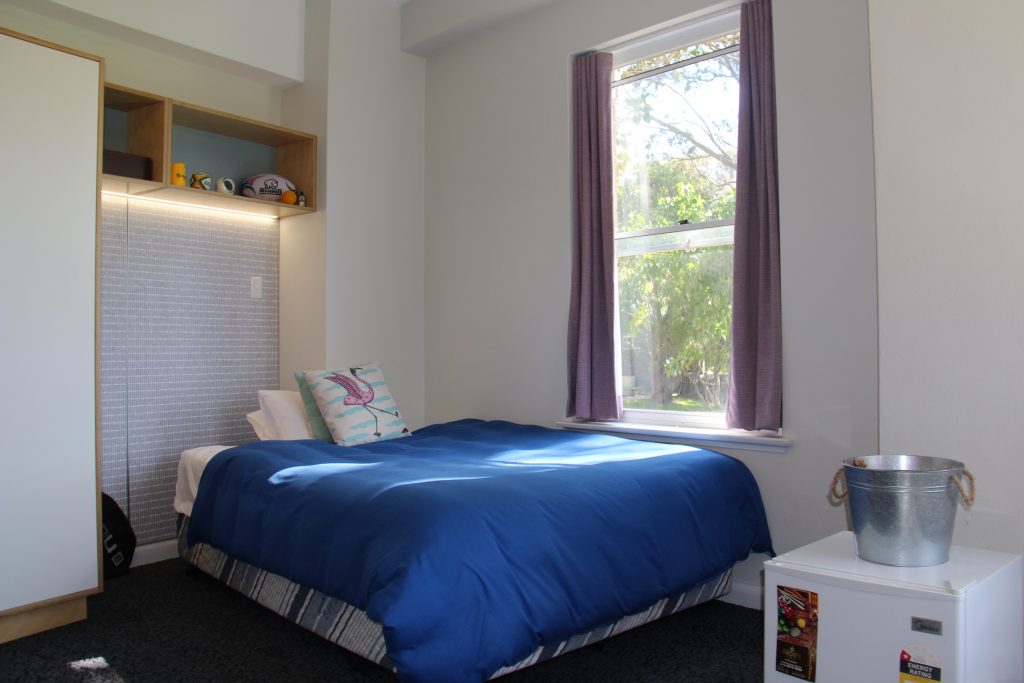 Also included in the first stage of the Harper Master Plan, is the refurbishment of the Reid Building, which took place over the recent summer break. In the first $1.1M stage of the building's refurbishment, 30 bedrooms received a new lease of life including a timber finish wardrobe, new curtains and carpets, integrated lighting and a full panelled wall with an overhead shelf unit. The remaining bedrooms in Reid will be completed as part of the TRL Development's construction program.
The College thanks the Thyne Reid Foundation for their generous gift towards ensuring this project could happen.