Contact Us
Tel: +61 (2) 9565 7300
Support St Andrew's in 2020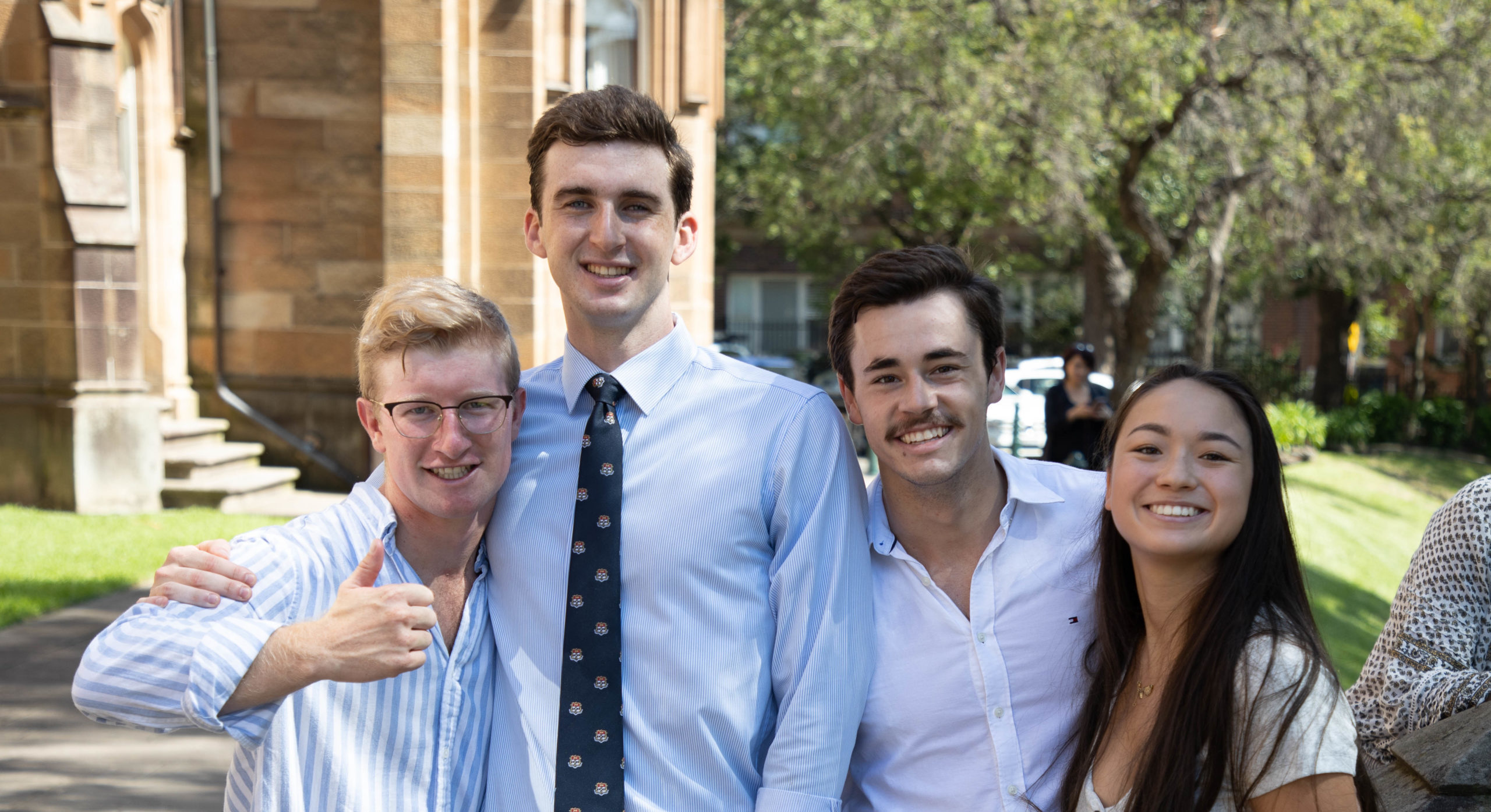 Help us Enable Access to Andrew's!
With your generosity, we are one step closer to enabling more access to St Andrew's by providing more scholarships and more spaces for living, socialising and studying. 
Every gift made, no matter how large or small, has a direct impact on our current and future students. Thank you to all who have generously supported the College in 2019. With your support we raised $76,975!!
In 2020, we recognise the significant impact that COVID-19 has had on our community, and will be offering eligible students financial assistance via a St Andrew's College COVID-19 Relief Fund. For those who wish to make a tax-deductible donation to this specific fund at this time, please contact the Advancement Team via E: advancement@standrewscollege.edu.au or T: +61 434 728 720.
Join us and support our students by giving to either the COVID-19 Relief Fund or one of our other existing Scholarship Funds. 
Call us on +61 434 728 720 to have a chat and make a credit card donation
Download our GIVING FORM and send it along with your cheque or credit card details

By clicking the button below to take you to our online portal below
Means-Tested Financial Scholarships
St Andrew's aim is to provide more students the otherwise unreachable opportunity of becoming part of the St Andrew's community, irrespective of their cultural, geographic or socio-economic backgrounds. Currently however, our funds cannot keep pace with the ever-increasing demand for financial assistance amongst our students and so we need you to join us to achieve this.
This year we ask for your support towards the scholarship funds that reflect the students most affected by financial barriers:
Rural and Regional Scholarships
Government Schools Scholarships
Indigenous Scholarships
"I think the scholarships are not only important for the recipients themselves to enable them to achieve things otherwise unable, but are also highly beneficial for the wider college community… the opportunity that college provided me was incredible and I hope that I can someday contribute to helping a similar student have the same support."
– Illie Hewitt (Fr 2015), Rural & Regional Scholarship Recipient 2016-2018
Thyne Reid Link Development
With over 300 students residing at St Andrew's College, the demand for residencies exceeds the College's capacity, meaning many outstanding young women and men miss out on the opportunity to join the St Andrew's community. To enable us to offer more places to deserving students, we are currently undertaking the largest single expansion since the College's inception.
The Thyne Reid Link Development began construction in November 2018 and will incorporate approximately 85 new single and ensuite bedrooms, as well as 4 and 5 bedroom apartments. Recognising and believing in the importance of college life, the development will also include tutorial rooms, music rehearsal rooms, a gym and social common areas, providing students with the spaces to develop into well-rounded individuals that will shape the future.
Your generosity will directly add your legacy to this building and contribute to the growth of the College and its students, so we hope you will join us and support one of the below options:
Thyne Reid Link Development Fund
Thyne Reid Gym & Equipment
Thyne Reid Music Room & Equipment
Thyne Reid Social Common Room
"This new building development is extremely exciting. The upgrade in facilities is much needed and the opportunity to allow for a larger intake to match our enormous demand is very promising."
– Jack Mackenzie-Wood (Fr 2016), Senior Student 2019
For more information on the Development, click here
Please do not hesitate to contact us if you would like further information about our Annual Giving Appeal:
Hannah Atwell, Director of Advancement T: +61 9565 7303 M: +61 434 728 720 E: advancement@standrewscollege.edu.au 
We also have a number of multiple year on year programs and scholarships that we welcome your support for (described below). Please note on the giving form if you would rather support one of the below options.
Capital Works – general fund for all facilities work and maintenance e.g. refurbishments, bedroom renovations.
Senior Student's Fund – for the senior students to use where it is needed most: currently the refurbishment of the JCR.
General Fund – for use on needed projects, decided by the College Council and Senior Management Team.
Geoff White Scholarship – intended to create a fully endowed scholarship ($250,000) as financial relief to a medical student. Established to honour the legacy of alumnus Geoffrey White (Fr 1970), a world-renowned pioneer in the field of Vascular Surgery.